Shambhala Training Retreat: Great Eastern Sun, Windhorse and Drala
with Shastri Bill Brauer
March 25 - April 1
This program may be taken on its own or as part of the Mukpo Institute, a three-month residential program.
The Sacred Path program continues to deal with bringing the principles of warriorship and the practice of mindfulness-awareness into daily life. In particular, it is designed to nurture the student's natural ability to experience the world as sacred and his or her aspiration to create an enlightened society.
The beauty of this retreat is the depth to which the power of windhorse and the magical quality of drala can be explored and experienced. The topics are completely interrelated and meant to be understood as a whole. Therefore we encourage full participation.
Great Eastern Sun
The vision of the Great Eastern Sun is the entrance into sacred world and the practice of creating an uplifted and sane society. This program teaches how to see the Great Eastern Sun, the primordial energy and brilliance that is the basis of all that exists.
Windhorse
Participants study the Vidyadhara's terma text, The Letter of the Black Ashe, which gives the instruction for "raising windhorse." The practice of windhorse opens the heart and refreshes one's confidence. It is a way to bring about skillful and heartfelt social engagement, enabling the warrior to go forward in the midst of whatever challenges occur.
Drala
Through exploring the depth of perception, one engages the elemental and magical strength inherent in the world. The principle of drala refers to the sacred energy and power that exists when we step beyond aggression.
These programs may be taken individually or as one continuous retreat.
Additional Information
There is a materials fee associated with these programs which is estimated at $75. This fee is payable upon arrival.
Arrival & Departure
Please plan on arriving between 3:00pm and 6:00pm on March 25, 2017. Dinner is at 6:30pm. The program begins at 7:30pm. April 1, 2017 is departure day; you're welcome to leave at any time.
Prerequisites:
Completion of Levels I-V and the Everyday Life Series are required. Completion of Rigden Weekend and the Basic Goodness Series are strongly encouraged.
---
Pricing
Karmê Chöling offers 2 price options for this program.
Please choose the option that works best for you.
Patron Price: $960
This price covers 100% of Karmê Chöling's operational cost for the program and supports financial aid for other participants. By choosing to pay this price, you extend your generosity to Karmê Chöling and the other participants. Thanks to you, we can make more scholarships available and continue to enrich Karmê Chöling.
Base Price: $780
This cost covers 80% of operating costs for the program reflecting Karmê Chöling's commitment to keeping programs affordable. We fundraise to cover the remaining program costs.
Please Note:
Price includes meals but not accommodations.
It is traditional for students to offer a monetary gift to the teacher in appreciation for receiving the teachings, and in recognition of the years of training and understanding the teacher has cultivated. There will be an opportunity to offer a teaching gift at the program.
Scholarship and Financial Aid resources are available to make dharma accessible to people in all circumstances. We offer different ways for overcoming financial obstacles here.
Online registration is not currently open.
---
Teachers
About Shastri Bill Brauer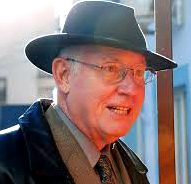 Shastri Bill Brauer has been a member of the Shambhala community for 40 years, and was once the Executive Director of Karmê Chöling. He currently is a consultant for large corporations on leadership training, succession planning, and developmental feedback programs throughout North America. In 2010, Shastri Brauer was empowered as a Shastri by Sakyong Mipham Rinpoche. He has fulfilled this role by leading Way of Shambhala classes, Dathuns, Meditation Instructor Training, and Shambhala Training Levels throughout North America and Eastern Europe, and most recently Russia.
Share this Program: