Shambhala Training: Golden Key
with Shastri Donna Williams
February 4 - 7
Drawing on wisdom from The Letter of the Golden Key, a Shambhala root text that addresses our relationship to the phenomenal world and our sense perceptions, we will learn the practice of Enriching Presence, the ability to instantly sense the inner wealth within ourselves, phenomena and the natural world.
There is an estimated materials fee of $75 for this program.
This program will begin at 7:30pm on February 4, 2017 and end around 5:00pm on February 7, 2017.
Prerequisites:
Completion of Shambhala Training: Outrageous and Inscrutable.
---
Pricing
Karmê Chöling offers 2 price options for this program.
Please choose the option that works best for you.
Patron Price: $410
This price covers 100% of Karmê Chöling's operational cost for the program and supports financial aid for other participants. By choosing to pay this price, you extend your generosity to Karmê Chöling and the other participants. Thanks to you, we can make more scholarships available and continue to enrich Karmê Chöling.
Base Price: $350
This cost covers 80% of operating costs for the program reflecting Karmê Chöling's commitment to keeping programs affordable. We fundraise to cover the remaining program costs.
Please Note:
Price includes meals but not accommodations.
It is traditional for students to offer a monetary gift to the teacher in appreciation for receiving the teachings, and in recognition of the years of training and understanding the teacher has cultivated. There will be an opportunity to offer a teaching gift at the program.
Scholarship and Financial Aid resources are available to make dharma accessible to people in all circumstances. We offer different ways for overcoming financial obstacles here.
Online registration is not currently open.
---
Teachers
About Shastri Donna Williams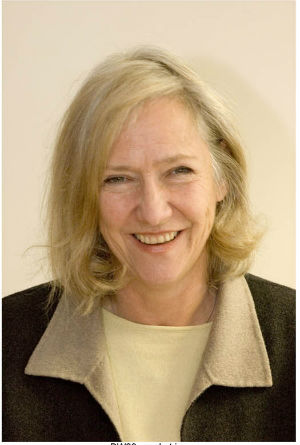 Shastri Donna Williams is presently a member of the White River Shambhala Center where she has held various posts over the past 30 or so years, most recently as the Director of Practice and Education. She is a also a member of a group of local (Upper Valley of Vermont and New Hampshire) buddhist leaders who are planning an ecology/activism/practice program at Dartmouth College for the spring of 2016. They are reaching out to other spiritual and ecological groups in the area to include as many collaborators as possible. For the past eight years she has taught and staffed programs in Chile and continues to study Spanish and maintain a connection to her "other" sangha in Santiago and Copiapo, Chile.
Share this Program: