Warrior Assembly
with Rupa Acharya Suzann Duquette and Acharya Samten Kobelt
February 11 - 22, 2017
The Shambhala Office of Practice and Education along with Karme Choling Shambhala Meditation Center are pleased to offer Warrior Assembly February 11-22, 2007.
Building on Enlightened Society Assembly and the Sacred Path programs, Warrior Assembly introduces powerful practices and teachings on the Ashe principle. This Assembly focuses on how to develop fearlessness in engaging as a warrior in the world. The preparation required for Warrior Assembly is listed below. Warrior Assembly is itself preparation for attending Sacred World Assembly.
APPLICATION AND REGISTRATION:
Applying and registering for Warrior Assembly is a 2-step process:
Submit an application to Shambhala International. Applications will be available on the Shabmhala International Website. The application is then reviewed by the Office of Practice and Education in Halifax (which can take up to 6 weeks).

When you receive an acceptance letter from Shambhala Internations, you'll notice there will be a registration code included. You may then come back to this webpage to register. Acceptance by Shambhala International does not automatically register you for Warrior Assembly. Step 2 is required.
DON'T WAIT UNTIL THE LAST MINUTE TO REGISTER!
The price goes up $100 starting January 11, 2017.
MATERIALS FEE
You will receive materials with this program. The estimated cost of materials is $255. An exact amount will be known closer to the program.
INTERESTED IN STAFFING WARRIOR ASSEMBLY?
Previous graduates of Warrior Assembly are encouraged to join the program staff in 2017.
PROGRAM START AND END
The program begins with registration on February 11, 2017 at 4pm followed by dinner and the first event of the program that night. February 22, 2017 is departure day and you are free to leave at anytime.
Prerequisites:
Enlightened Society Assembly (and its prerequisites)

Sacred Path programs

Completion of a weekthün (in addition to the one done before Enlightened Society Assembly)

A letter of reference from your Meditation Instructor

Membership in your local Shambhala Meditation Centre/Group or a Shambhala International membership. For more information on membership, contact your local Shambhala Centre or visit http://www.shambhala.org/community/membership/
---
Pricing
Karmê Chöling values its commitment to making programs affordable and available to all who wish to study with us. To support this commitment we provide two program price options.
FULL PRICE: $1795
Those who can are encouraged to register using this option.
DISCOUNT PRICE: $1335
To encourage all to study, we offer this discounted price to those who cannot afford the full price. Charitable donations provide the funding to make this pricing option available. We thank our donors for their generosity.
Financial Aid
Karmê Chöling offers interest-free payment plans, scholarships, and other financial assistance.
Online registration is not currently open.
---
Teachers
About Rupa Acharya Suzann Duquette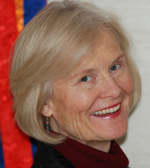 Suzann is an Acharya, a senior teacher and representative of Sakyong Mipham Rinpoche. She has been a student, leader, and teacher in the Shambhala lineage since 1974. A former co-director of Karmê Chöling, Suzann is currently Resident Acharya for the center and a core faculty member of Karmê Chöling's Mukpo Institute. She is also Rupa Acharya. In this position, she is responsible for maintaining and fostering the sacred ceremonial and liturgical forms of Shambhala.

Acharya Duquette teaches widely. She respects the power of embodiment in bringing conceptual learning to manifestation, and emphasizes body awareness and disciplines in all her teaching. The Acharya is a Qigong instructor in the lineage of Eva Wong, a Lujong or Warrior Exercises instructor in the lineage of Khenpo Tsultrim Gyamtso, Rinpoche, and a Mudra Space Awareness teacher in the lineage of Chögyam Trungpa, Rinpoche. She lives with her husband, Jan, in Barnet, where they own a bed and breakfast, Blue Skies Guesthouse.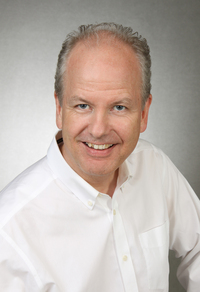 About Acharya Samten Kobelt
Samten Kobelt grew up near Zurich, Switzerland where he again resides since 2013. In 1984 he met the Shambhala teachings at Naropa University and started practicing. He met Trungpa Rinpoche in Germany in 1985 and became his student. He was Resident Director of Shambhala Training in Bern and coordinated the first two Warrior Assemblies in Europe. Samten spent 10 years at the major Shambhala land centers in North America where he became a student of Sakyong Mipham Rinpoche. He served for six years as Director of Marpa House and three years as a shastri at the Boulder Shambhala Center.

Samten has been interested in the mind-body connection and its application in society since he started meditating. He is practicing and teaching Contemplative Dance Practice, developed by Barbara Dilley; Lujong (Tibetan Yoga) transmitted by Khenpo Tsultrim Gyamtso Rinpoche; Bugaku (Japanese Court Dance) from Togi Sensei through Arawana Hayashi; and Qigong in the lineage of Eva Wong.
Share this Program: