The Natural World as Teacher
with Dr. Eva Wong and Ashe Acharya John Rockwell
September 8 - 10, 2017
The natural world is the gateway to the Tao. The sun, moon, and stars carry the essences of the celestial energy of the Tao. Mountains, rivers, rocks, and earth carry the qi of the land. Trees, flowers, grasses, and animals are filled with life force. Clouds, fog, and mist display the interaction of yin and yang. Join Eva Wong and John Rockwell in experiencing the natural world in the beautiful hills and valley of Karme Choling. Learn how to find a place in nature where you can sit quietly, reflect, and be with the phenomenal world. Open your awareness to the energy of the land. Find out how to use the Chinese calendar to guide your diet, lifestyle, and activity as you move through the seasons. The natural world is intelligent, luminous, and alive. It is the best teacher of the Tao. Let us learn from it.
The program begins with registration from 3pm-6pm on September 8th. Departure is at 6pm on September 10th.
---
Pricing
Karmê Chöling values its commitment to making programs affordable and available to all who wish to study with us. To support this commitment we provide two program price options.
FULL PRICE: $425
Those who can are encouraged to register using this option.
DISCOUNT PRICE: $365
To encourage all to study, we offer this discounted price to those who cannot afford the full price. Charitable donations provide the funding to make this pricing option available. We thank our donors for their generosity.
Financial Aid
Karmê Chöling offers interest-free payment plans, scholarships, and other financial assistance.
Online registration is not currently open.
---
Teachers
About Dr. Eva Wong
Dr. Eva Wong is the author and translator of many books on the Daoist arts of health, meditation, and qigong. She is the 19th-generation lineage carrier of Xiantianwujimen Daoism and 3rd-generation student of Wang Xiangzhai, founder of the Yiquan martial arts and Zhangshuan (standing qigong). She is a practitioner of the Pre-Celestial Way and the Complete Reality Lineages.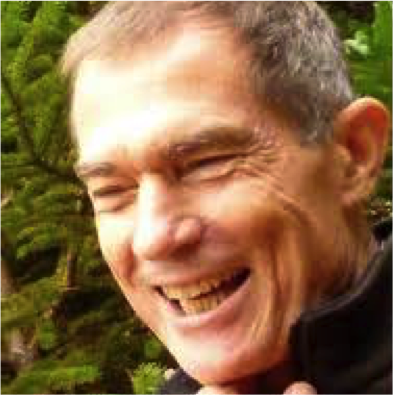 About Ashe Acharya John Rockwell
Ashe Acharya John Rockwell has been a student, teacher, and leader on the Shambhala Buddhist path for over 40 years, under the guidance of Chögyam Trungpa Rinpoche and Sakyong Mipham Rinpoche. His inspiration is to open the heart and senses through meditation and find innate awareness within everyday life, the natural world, and the challenges of awakening society. He teaches Daoist qigong as taught by Eva Wong to uncover the natural unity of body, energy, and awareness. He lives in Halifax, Nova Scotia with his wife, Rhiannon Wells, and travels internationally to teach.
Share this Program: