Shambhala Training Retreat: Levels I - III
with Acharya Michael Greenleaf
March 3 - 10
This program may be taken on its own or as part of the Mukpo Institute, a three-month residential program.
Shambhala Training is a series of contemplative workshops, suited for both beginning and experienced meditators. The simple and profound technique of mindfulness and awareness is the basis of a secular path of meditation, which can benefit people of any spiritual tradition. Shambhala Training is the study and practice of Shambhala warriorship, the tradition of human bravery and leadership. This path shows how to take the challenges of daily life in our modern society as opportunities for contemplative practice and social action.
This program is offered as one continuous retreat, but each level can be taken separately. Each level is a prerequisite for the next one.
Level I: The Art of Being Human
Practice sitting and walking meditation and learn the basic principles of the Shambhala path of warriorship. Rediscover the good energy present in all of our experience. This basic goodness, innate to the way things are, is our own inborn, unconditional nature.
Level II: Birth of the Warrior
Intensify the discipline of meditation practice, which enables us to work with the obstacles that arise as meditation practice develops. Explore how habitual ways of thinking and experiencing obscure the raw brilliance of the world we live in and our own genuineness and tenderness. Moving forward out of these habitual patterns, we learn to work with the fear that arises.
Level III: Warrior in the World
Bring the mindfulness and awareness of meditation practice into everyday life. Alive to our sense perceptions, we can venture into the world with a vulnerability that is fearless, gentle, and awake.
Recommended Text: Shambhala: Sacred Path of the Warrior by Chögyam Trungpa Rinpoche.
Program begins with registration from 3-6pm Friday, March 3rd. Program ends with departure day on Friday, March 10th; you are free to leave any time that day.
---
Pricing
Karmê Chöling offers 2 price options for this program.
Please choose the option that works best for you.
Patron Price: $960
This price covers 100% of Karmê Chöling's operational cost for the program and supports financial aid for other participants. By choosing to pay this price, you extend your generosity to Karmê Chöling and the other participants. Thanks to you, we can make more scholarships available and continue to enrich Karmê Chöling.
Base Price: $780
This cost covers 80% of operating costs for the program reflecting Karmê Chöling's commitment to keeping programs affordable. We fundraise to cover the remaining program costs.
Please Note:
Price includes meals but not accommodations.
It is traditional for students to offer a monetary gift to the teacher in appreciation for receiving the teachings, and in recognition of the years of training and understanding the teacher has cultivated. There will be an opportunity to offer a teaching gift at the program.
Scholarship and Financial Aid resources are available to make dharma accessible to people in all circumstances. We offer different ways for overcoming financial obstacles here.
Online registration is not currently open.
---
Teachers
About Acharya Michael Greenleaf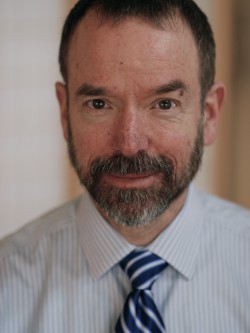 Acharya Michael Greenleaf began his dharma practice as a teenager after meeting a senior student from Chögyam Trungpa Rinpoche's sangha in 1974. He attended the 1978 Shambhala Vajrayana seminary with Trungpa Rinpoche and has twice served as residential staff at Karmê Chöling. For the past several years, he has studied and taught at the Vajrayana Seminaries led by Trungpa Rinpoche's dharma heir, Sakyong Mipham Rinpoche. He is member of the core faculty charged with establishing a cycle of teaching at Karmê Chöling under the name Mukpo Institute.
Share this Program: