Simplicity: Meditation for Real Life
December 26, 2016 - January 1, 2017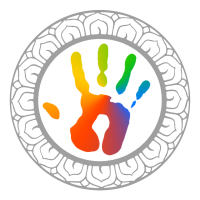 This program is part of one of our family retreats. During this program we have simultaneous retreats for parents, teens, tweens, and children. Learn more
Simplicity Retreats welcome all levels of experience, from beginners to veteran practitioners. We offer a thorough introduction to sitting and walking meditation, as well as an opportunity to deepen your practice through group discussions, personal time for study and reflection, nature walks, and exercises in contemplative arts.
Come for the entire time, or simply for a day or two-- the choice is yours. The flexible schedule allows you to find your own pace and activities, while keeping a daily practice of meditation, and enjoying the support of fellow attendees.
About the Holiday Programs at KCL
This program is a part of an exciting winter holiday family week at Karmê Chöling. The week is arranged so that parents, children, and teenagers can all participate in their own programs and enjoy time together on the beautiful, wintry land of Karmê Chöling. This is a lively week full of laughter, bustle, and the energy of children!
We will come together as a community several times over the course of the week to celebrate and enjoy one another's company, including an outdoor bonfire with the children and our annual New Year's Eve Soirée on December 31st.
Arrival and Deparure
Please plan to arrive between 3-6pm on December 26th. The retreat concludes with a departure day on January 1st; you are free to leave anytime that day.
---
Pricing
Karmê Chöling values its commitment to making programs affordable and available to all who wish to study with us. To support this commitment we provide two program price options.
FULL PRICE: $740
This is the actual price of the program.
DISCOUNT PRICE: $560
We offer this discounted price to those who cannot afford the full price of the program. This price is made possible through the generosity of Karmê Chöling and our donors
Daily Fee: $95
Please Note:
Price does not include accommodations, which will be added during the registration process.
Payment Policies:
Karmê Chöling has updated its payment policies. The new policies apply to all programs that start after January 1, 2019. Please read the payment policies before proceeding with registration.
Financial Aid:
Karmê Chöling offers full-time student discounts, scholarships and other financial aid.
Program Credit:
If using existing program credit to pay for a program, you must pre-register for this program at least two weeks prior to the program start date by calling the front desk (802-633-2384 x3000). Program credit may not be used to pay for housing or practice materials and may not be used on or after arrival day.
Online registration is not currently open.
Share this Program: