The Power of Kindness
with Christine Heming
April 15 - 17, 2016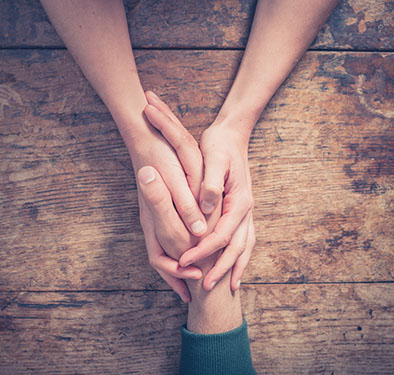 When asked what the most effective technique for transforming a person's life, writer, philosopher and humanist Aldous Huxley said: "Just be a little kinder."
One of the essential teachings of renowned meditation master and founder of Shambhala, Chögyam Trungpa Rinpoche, was: "Be kind."
The Dali Lama's motto: "My religion is kindness."
These instructions are all simple and universal. But have we really looked deeply into the meaning of kindness? Is it just a social nicety that helps us get along with one another, or something more?
Join us for a weekend exploration into the essence of kindness.
During this enriching retreat, we will cultivate kindness through meditation, contemplation, and sharing. We will tell our stories, listen deeply to one another, and reflect on what it means to be kind – to ourselves, to others, and to our environments.
There will be time for reflection, dialogue, sitting meditation, and (weather-permitting) exploring the beauty of the natural environment at Karme Choling.
Together we will work to discover the transformative power of kindness. The retreat is appropriate for any experience level.
The program begins at 7:30pm on April 15th and ends around 5pm on April 17th.
Special Funding Available
If you identify as a person of color or are an educator, M.Ed. student, or health care professional, you may be eligible for special financial support to attend our retreats.
---
Pricing
Karmê Chöling offers 2 price options for this program.
Please choose the option that works best for you.
Patron Price: $400
This price covers 100% of Karmê Chöling's operational cost for the program and supports financial aid for other participants. By choosing to pay this price, you extend your generosity to Karmê Chöling and the other participants. Thanks to you, we can make more scholarships available and continue to enrich Karmê Chöling.
Base Price: $340
This cost covers 80% of operating costs for the program reflecting Karmê Chöling's commitment to keeping programs affordable. We fundraise to cover the remaining program costs.
Please Note:
Price includes meals but not accommodations.
It is traditional for students to offer a monetary gift to the teacher in appreciation for receiving the teachings, and in recognition of the years of training and understanding the teacher has cultivated. There will be an opportunity to offer a teaching gift at the program.
Scholarship and Financial Aid resources are available to make dharma accessible to people in all circumstances. We offer different ways for overcoming financial obstacles here.
Online registration is not currently open.
---
Teachers
About Christine Heming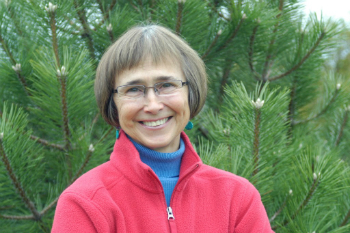 Christine Heming lives in the Annapolis Valley, Nova Scotia, with her husband Gregory Heming, an ecologist and municipal councillor. She holds a Ph.D. in speech science and pathology, for nine years was on the faculty of Dalhousie University, and later joined the staff of the Annapolis Valley Regional School Board. Now retired, she devotes her time to promoting the principles of Shambhala as a Shastri, or senior teacher. Fostering genuine communication has been a major part of her life's work. She has a daughter, Carolyn, an artist and advocate for persons with special needs, who currently lives in Iqaluit, Nunavut, Canada. She is also a proud grandmother.
Share this Program: