Dathün: A Month of Meditation
with Acharya William McKeever and Shastri Shelley Heinz
January 8 - February 5, 2015
Dathün (Tibetan for "month session") is a month-long group meditation retreat for those who wish to establish or deepen their meditation practice. You will be introduced to Shambhala Meditation, Sakyong Mipham Rinpoche's new practice of connecting directly with basic goodness as the ground for meditation practice and everyday life. The basic practice of shamatha-vipashyana will be developed over the course of the dathun using the classic Four Foundations of Mindfulness, and the structure of the dathun will reflect the wisdom of the Four Dignities.
For beginning as well as advanced practitioners, this program will provide a powerful experience at any age or stage of life. Deepen your meditation practice, as well as fulfill group practice requirements for the Shambhala Buddhist path. Dathün consists of individual meditation instruction, guided meditation, contemplations, and dharma talks, which develop insight and open our hearts of compassion. Each day follows a traditional schedule, with periods of sitting and walking meditation, exercises, chants, and a short work session. Functional silence is observed for most of the retreat, and meals are served Shambhala Oryoki style.

Participants are encouraged to attend the entire dathun. Those who are able to attend only one or two weekthüns are very welcome to do so, but please note that first-time participants must enter at the very beginning. Those who have attended dathün previously may enter either at the beginning or at the midway point. Any exceptions must receive permission from the director.

Refuge and Bodhisattva Vows will be offered in the later part of the dathün.
Shrine room floor accommodations are included in the dathün price for those taking the full program.
The following texts are required for the Winter Dathün:
An Introduction to Shambhala Culture
The Shambhala Practice of Dathün: A Month of Meditation
There is a materials fee of $41 to cover the costs of the books. If you have one or both, please contact our Registrar at registration@karmecholing.org or call (802) 633-2384.

---
Pricing
Karmê Chöling values its commitment to making programs affordable and available to all who wish to study with us. To support this commitment we provide two program price options.
FULL PRICE: $2235
This is the actual price of the program.
DISCOUNT PRICE: $1530
We offer this discounted price to those who cannot afford the full price of the program. This price is made possible through the generosity of Karmê Chöling and our donors
Payment Policies:
Karmê Chöling has updated its payment policies. The new policies apply to all programs that start after January 1, 2019. Please read the payment policies before proceeding with registration.
Financial Aid:
Karmê Chöling offers full-time student discounts, scholarships and other financial aid.
Program Credit:
If using existing program credit to pay for a program, you must pre-register for this program at least two weeks prior to the program start date by calling the front desk (802-633-2384 x-101 or x-103). Program credit may not be used to pay for housing or practice materials and may not be used on or after arrival day.
Please Note:
Price includes meals and basic accommodations on the shrine room floor.
Online registration is not currently open.
---
Teachers
About Acharya William McKeever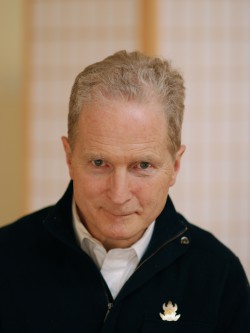 Norbu William McKeever has been a student of Shambhala and Buddhism since 1972 when he met Chögyam Trungpa Rinpoche while getting his degree in Buddhist Studies at Yale. Immediately following graduation he moved to Tail of the Tiger, now Karmê Chöling, to begin his dharma study, practice and teaching. Norbu has served as director of Karmê Chöling; Vice President of Naropa University - where he coordinated the university's successful accreditation effort; faculty member of Naropa's graduate department of contemplative psychotherapy; Founding Director of the Ryuko Kyudojo; Assistant Director of Education for Nalanda Foundation; as well as a member of the Shambhala Board of Directors under Sakyong Mipham Rinpoche. He has been a member of the Shambhala Trust since its inception until 2002 and served as its chairman.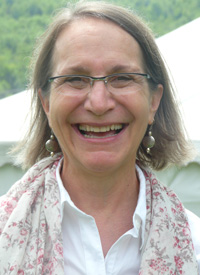 About Shastri Shelley Heinz
Shastri Shelley Heinz has been practicing meditation since 1978 in the Shambhala tradition and is one of the original members of the Shambhala Meditation Center of Lexington in Kentucky. She is a former director of the center, an authorized meditation instructor and teaches Shambhala Training programs and classes. She was awarded the title Shastri in 2010, by Sakyong Mipham, which recognizes her as a "teacher of teachers" in the Shambhala tradition.

Shambhala is part of an international organization whose vision is to work towards a society based on gentleness and bravery.
Share this Program: