Enlightened Society Assembly
with Acharya Michael Greenleaf and Acharya Emily Bower
August 16 - 31, 2014
The Enlightened Society Assembly (formerly Sutrayana Assembly) is a Shambhala mahayana program that emphasizes the view of the intrinsic goodness of all beings, practices that rouse bodhichitta and compassionate openness, and confident activity that engages fully in the world. In particular, living up to its name, this Assembly will focus on how we can create enlightened society on the spot, at home, in our city and nation, and wherever we go.
Participants in the Enlightened Society Assembly will receive the lung for the Shambhala Sadhana, a practice written by the Sakyong. This powerful practice will further our understanding of our own and society's inherent goodness and wisdom. In addition participants will have the opportunity to take the two vows that were offered by the Sakyong at the 2012 Lineage Festivals around our mandala, the Enlightened Society Vow and the Shambhala Vow. With the Enlightened Society Vow, we commit to the goodness of others and of society, and with the Shambhala Vow, we commit to our own basic goodness. This assembly will integrate study, practice, contemplation, and community through the teachings of Shambhala Buddhism.
To attend this program participants must apply through Shambhala International.
If you would like to apply to staff this program, please do so at this link.
This program is a prerequisite for Warrior Assembly.
There is a materials fee of $102.
The program begins with registration at 4pm on August 16th followed by dinner and the first event of the program. The program will end in the evening of August 30th with the 31st being a departure day.
Prerequisites:
In order to attend Enlightened Society Assembly, you must apply to and be accepted to the program.
** Please note the Prerequisites have changed**
Students applying to the Enlightened should have completed the following before the program (please note that these are new requirements) :
Preparation
Shambhala Levels I through V
Everyday Life Series: Meditation, Contentment, Joy, Fearlessness and Wisdom
Basic Goodness Series (if possible)
Rigden Weekend
One Weekthun
Membership in your local Shambhala meditation centre/group or membership in Shambhala for those not affiliated with a local centre.
---
Pricing
Karmê Chöling values its commitment to making programs affordable and available to all who wish to study with us. To support this commitment we provide two program price options.
FULL PRICE: $1790
Those who can are encouraged to register using this option.
DISCOUNT PRICE: $1395
To encourage all to study, we offer this discounted price to those who cannot afford the full price. Charitable donations provide the funding to make this pricing option available. We thank our donors for their generosity.
Financial Aid
Karmê Chöling offers interest-free payment plans, scholarships, and other financial assistance.
Please Note:
Price includes meals but not accommodations.
By pressing "Register," you agree to allow Karmê Chöling to charge any balance owed for this program two weeks prior to the program start date against the card you use to make your deposit unless you make other arrangements with Karmê Chöling prior to that date.
Online registration is not currently open.
---
Teachers
About Acharya Michael Greenleaf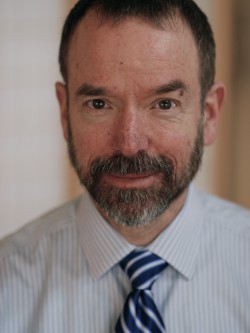 Acharya Michael Greenleaf began his dharma practice as a teenager after meeting a senior student from Chögyam Trungpa Rinpoche's sangha in 1974. He attended the 1978 Shambhala Vajrayana seminary with Trungpa Rinpoche and has twice served as residential staff at Karmê Chöling. For the past several years, he has studied and taught at the Vajrayana Seminaries led by Trungpa Rinpoche's dharma heir, Sakyong Mipham Rinpoche. He is member of the core faculty charged with establishing a cycle of teaching at Karmê Chöling under the name Mukpo Institute.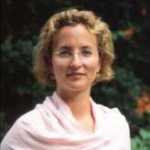 About Acharya Emily Bower
Acharya Emily Bower started practicing in the Shambhala community in 1987, the year that Chögyam Trungpa Rinpoche passed away. She met Sakyong Mipham Rinpoche in 1991 when he came to teach in Berkeley, CA, where she was living at the time. She became his student then and has served as his editor for various projects including his first book, Turning the Mind into an Ally. She has studied kyudo with Kanjuro Shibata Sensei, and she is a lifelong member of the Dorje Kasung. In 1991, she joined the staff of Karmê Chöling, where she lived for three years, and where she had the opportunity to complete the Karma Kagyu ngöndro practices. She currently lives in Boston, MA, and works as a professional book editor with Shambhala Publications. She has been an acharya since 2004.
Share this Program: