Summer Dathün: A Month of Meditation
with Acharya Gaylon Ferguson
July 3 - August 1, 2014
Contemplative Fellowship for Educators Available!
Hemera - a philanthropic organization dedicated to introducing secular contemplative views and practices into mainstream society is offering a full scholarship to our summer dathün for qualifying K-12 educators and M.Ed. students. Learn more and apply at Hemera's website. Application deadline March 21, 2014.
---
Open to everyone. Deepen your meditation practice in this month-long summer retreat that will be grounded in both the practice of shamatha-vipashyana using the Four Foundations of Mindfulness, and the practice of Shambhala Meditation, where we awaken to the fullness of our humanity through feeling, being, and touching our basic goodness.
Dathün (Tibetan for "month session") is a one-month group meditation retreat, which is one of the most important training programs in the Shambhala Buddhist tradition. The program is open to anyone and is a very powerful introduction to and deepening of mindfulness-awareness meditation. The core daily practice of a dathün consists of alternating periods of sitting and walking meditation with time for talks, study, and a short work period.
Silence and functional speech are observed. Meals are served oryoki-style, from the Zen monastic tradition. Each participant will regularly receive individual meditation instruction.
Participants may attend at minimum one week of the Dathün, called a weekthün. If you have not previously attended a Dathün or Weekthün, you must attend the first week of Dathün.
This Dathün fulfills the practice requirement for the Shambhala Buddhist path.
Shrine room floor accommodations are included in the Dathün price for participants taking the full program.
---
Pricing
Karmê Chöling offers 2 price options for this program.
Please choose the option that works best for you.
Patron Price: $2235
This price covers 100% of Karmê Chöling's operational cost for the program and supports financial aid for other participants. By choosing to pay this price, you extend your generosity to Karmê Chöling and the other participants. Thanks to you, we can make more scholarships available and continue to enrich Karmê Chöling.
Base Price: $1450
This cost covers 80% of operating costs for the program reflecting Karmê Chöling's commitment to keeping programs affordable. We fundraise to cover the remaining program costs.
Please Note:
Price includes meals and basic accommodations on the shrine room floor.
It is traditional for students to offer a monetary gift to the teacher in appreciation for receiving the teachings, and in recognition of the years of training and understanding the teacher has cultivated. There will be an opportunity to offer a teaching gift at the program.
Scholarship and Financial Aid resources are available to make dharma accessible to people in all circumstances. We offer different ways for overcoming financial obstacles here.
Online registration is not currently open.
---
Teachers
About Acharya Gaylon Ferguson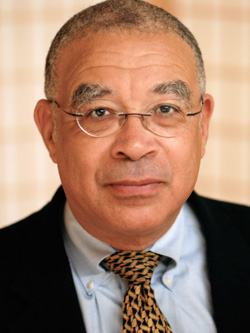 Gaylon Ferguson has practiced Shambhala Buddhist meditation since 1973 under the guidance of Vidyadhara Chögyam Trungpa Rinpoche and Sakyong Mipham Rinpoche. In 2000, the Sakyong invited him to serve as an acharya or senior teacher. He is Core Faculty at Naropa University. His latest book, Natural Bravery: Fear and Fearlessness as a Direct Path of Awakening, was published in February 2016. An excerpt from his first book, Natural Wakefulness: Discovering the Wisdom We Were Born With, was selected for inclusion in The Best Buddhist Writing 2010.
Share this Program: