Who Am I? The Basic Goodness of Humanity
with Cara Thornley
February 26 - 28, 2014
Who am I?… How can I help?… What is real?…
These questions are universal. They have arisen in some form across cultures and traditions throughout human history. Now they're the focus of a new, three-course series in the Way of Shambhala path of training: the Basic Goodness series.
Meant for new and seasoned meditators alike, the Basic Goodness series introduces the view of Shambhala experientially. Participants receive teachings and support for exploring their present experience—with gentle curiosity and appreciation. From that starting point one can discover what it is to be fully human.
The first course in the sequence, Who Am I? The Basic Goodness of Being Human, is open to everyone. This course asks the question "Who am I?" and investigates the sense of self. It includes teachings on basic goodness, the development of ego, and confidence.
The program start at 9am on February 26th and ends at 5:30pm on February 28th.
---
Pricing
Karmê Chöling offers 2 price options for this program.
Please choose the option that works best for you.
Patron Price: $180
This price covers 100% of Karmê Chöling's operational cost for the program and supports financial aid for other participants. By choosing to pay this price, you extend your generosity to Karmê Chöling and the other participants. Thanks to you, we can make more scholarships available and continue to enrich Karmê Chöling.
Base Price: $150
This cost covers 80% of operating costs for the program reflecting Karmê Chöling's commitment to keeping programs affordable. We fundraise to cover the remaining program costs.
Please Note:
Price includes meals but not accommodations.
It is traditional for students to offer a monetary gift to the teacher in appreciation for receiving the teachings, and in recognition of the years of training and understanding the teacher has cultivated. There will be an opportunity to offer a teaching gift at the program.
Scholarship and Financial Aid resources are available to make dharma accessible to people in all circumstances. We offer different ways for overcoming financial obstacles here.
Online registration is not currently open.
---
Teachers
About Cara Thornley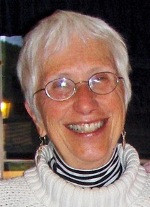 Cara Thornley, a teacher in the Shambala tradition, has led the spring dathuns at Karmê Chöling for the past 4 years. She also teaches classes in the Way of Shambhala curriculum at Karmê Chöling, other Shambhala Centers in the Northeast and in the Southeast where she was director of the Atlanta Shambhala Center during its expansion project. In 2005 she moved to Karme Choling Meditation Center where she served as Director of Programs and then Director of Practice and Education. She left Karme Choling to work at the three year retreat center at Gampo Abbey from 2008 through December 2010

She has been a resident of St. Johnsbury since 2010. She currently works as an editor, writer, photographer, and at the Community Restorative Justice Center. She is the Regional Correspondent for the Shambhala Times Community Newsletter.

She has been practicing meditation for a long time.
Share this Program: