Who Am I? The Basic Goodness of Humanity
with Cara Thornley
February 26 - 28, 2014
Who am I?… How can I help?… What is real?…
These questions are universal. They have arisen in some form across cultures and traditions throughout human history. Now they're the focus of a new, three-course series in the Way of Shambhala path of training: the Basic Goodness series.
Meant for new and seasoned meditators alike, the Basic Goodness series introduces the view of Shambhala experientially. Participants receive teachings and support for exploring their present experience—with gentle curiosity and appreciation. From that starting point one can discover what it is to be fully human.
The first course in the sequence, Who Am I? The Basic Goodness of Being Human, is open to everyone. This course asks the question "Who am I?" and investigates the sense of self. It includes teachings on basic goodness, the development of ego, and confidence.
The program start at 9am on February 26th and ends at 5:30pm on February 28th.
---
Pricing
Karmê Chöling values its commitment to making programs affordable and available to all who wish to study with us. To support this commitment we provide two program price options.
FULL PRICE: $180
Those who can are encouraged to register using this option.
DISCOUNT PRICE: $150
To encourage all to study, we offer this discounted price to those who cannot afford the full price. Charitable donations provide the funding to make this pricing option available. We thank our donors for their generosity.
Financial Aid
Karmê Chöling offers interest-free payment plans, scholarships, and other financial assistance.
Please Note:
Price includes meals but not accommodations.
By pressing "Register," you agree to allow Karmê Chöling to charge any balance owed for this program two weeks prior to the program start date against the card you use to make your deposit unless you make other arrangements with Karmê Chöling prior to that date.
Online registration is not currently open.
---
Teachers
About Cara Thornley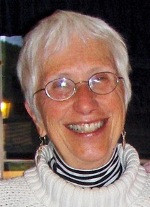 Cara Thornley, a teacher in the Shambala tradition, has led the spring dathuns at Karmê Chöling for the past 4 years. She also teaches classes in the Way of Shambhala curriculum at Karmê Chöling, other Shambhala Centers in the Northeast and in the Southeast where she was director of the Atlanta Shambhala Center during its expansion project. In 2005 she moved to Karme Choling Meditation Center where she served as Director of Programs and then Director of Practice and Education. She left Karme Choling to work at the three year retreat center at Gampo Abbey from 2008 through December 2010

She has been a resident of St. Johnsbury since 2010. She currently works as an editor, writer, photographer, and at the Community Restorative Justice Center. She is the Regional Correspondent for the Shambhala Times Community Newsletter.

She has been practicing meditation for a long time.
Share this Program: