Meditation for Everyday Life: Week 1
with Shastri Bill Brauer
November 14 - 22, 2013
"We humans have come to a crossroads in our history. We can either destroy the world or create a good future."

Sakyong Mipham, "The Shambhala Principle"
As more and more people around the world recognize that humanity and our home, the planet Earth, are under growing stress, we are coming to understand that we are accountable for how we live our lives.
This week long retreat introduces meditation and contemplation as tools for exploring the very nature of humanity. Shambhala offers a profound transmission of wisdom: Humanity and society are basically good.
The daily schedule includes:
Meditation
One-on-one meditation instruction
Contemplation
Contemplative meals
Working with silence
Exploring the inherent beauty of Karmê Chöling's land
Study
Discussions
Celebration
This retreat is open to all levels of experience. This week qualifies towards fulfilling Shambhala's dathün requirements.
This weeklong retreat ends on Thursday the 21st in the evening. Friday the 22nd is a departure day.
---
Pricing
Karmê Chöling offers 2 price options for this program.
Please choose the option that works best for you.
Patron Price: $680
This price covers 100% of Karmê Chöling's operational cost for the program and supports financial aid for other participants. By choosing to pay this price, you extend your generosity to Karmê Chöling and the other participants. Thanks to you, we can make more scholarships available and continue to enrich Karmê Chöling.
Base Price: $485
This cost covers 80% of operating costs for the program reflecting Karmê Chöling's commitment to keeping programs affordable. We fundraise to cover the remaining program costs.
Please Note:
Price includes meals and basic accommodations on the shrine room floor.
It is traditional for students to offer a monetary gift to the teacher in appreciation for receiving the teachings, and in recognition of the years of training and understanding the teacher has cultivated. There will be an opportunity to offer a teaching gift at the program.
Scholarship and Financial Aid resources are available to make dharma accessible to people in all circumstances. We offer different ways for overcoming financial obstacles here.
Online registration is not currently open.
---
Teachers
About Shastri Bill Brauer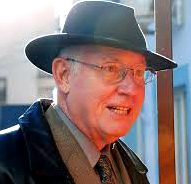 Shastri Bill Brauer has been a member of the Shambhala community for 40 years, and was once the Executive Director of Karmê Chöling. He currently is a consultant for large corporations on leadership training, succession planning, and developmental feedback programs throughout North America. In 2010, Shastri Brauer was empowered as a Shastri by Sakyong Mipham Rinpoche. He has fulfilled this role by leading Way of Shambhala classes, Dathuns, Meditation Instructor Training, and Shambhala Training Levels throughout North America and Eastern Europe, and most recently Russia.
Share this Program: