Meditation for Everyday Life: Week 1
with Shastri Bill Brauer
November 14 - 22, 2013
"We humans have come to a crossroads in our history. We can either destroy the world or create a good future."

Sakyong Mipham, "The Shambhala Principle"
As more and more people around the world recognize that humanity and our home, the planet Earth, are under growing stress, we are coming to understand that we are accountable for how we live our lives.
This week long retreat introduces meditation and contemplation as tools for exploring the very nature of humanity. Shambhala offers a profound transmission of wisdom: Humanity and society are basically good.
The daily schedule includes:
Meditation
One-on-one meditation instruction
Contemplation
Contemplative meals
Working with silence
Exploring the inherent beauty of Karmê Chöling's land
Study
Discussions
Celebration
This retreat is open to all levels of experience. This week qualifies towards fulfilling Shambhala's dathün requirements.
This weeklong retreat ends on Thursday the 21st in the evening. Friday the 22nd is a departure day.
---
Pricing
Karmê Chöling values its commitment to making programs affordable and available to all who wish to study with us. To support this commitment we provide two program price options.
FULL PRICE: $680
Those who can are encouraged to register using this option.
DISCOUNT PRICE: $485
To encourage all to study, we offer this discounted price to those who cannot afford the full price. Charitable donations provide the funding to make this pricing option available. We thank our donors for their generosity.
Financial Aid
Karmê Chöling offers interest-free payment plans, scholarships, and other financial assistance.
Please Note:
Price includes meals and basic accommodations on the shrine room floor.
By pressing "Register," you agree to allow Karmê Chöling to charge any balance owed for this program two weeks prior to the program start date against the card you use to make your deposit unless you make other arrangements with Karmê Chöling prior to that date.
Online registration is not currently open.
---
Teachers
About Shastri Bill Brauer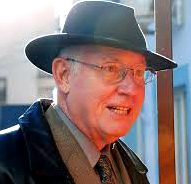 Shastri Bill Brauer has been a member of the Shambhala community for 40 years, and was once the Executive Director of Karmê Chöling. He currently is a consultant for large corporations on leadership training, succession planning, and developmental feedback programs throughout North America. In 2010, Shastri Brauer was empowered as a Shastri by Sakyong Mipham Rinpoche. He has fulfilled this role by leading Way of Shambhala classes, Dathuns, Meditation Instructor Training, and Shambhala Training Levels throughout North America and Eastern Europe, and most recently Russia.
Share this Program: