Meditation Retreat for Everyday Life
with Rupa Acharya Suzann Duquette and Shastri Ethan Nichtern
March 6 - 21, 2014
It is challenging times like ours that make us more interesting people. But to live in the challenge, we need a game plan that's not based in shallow inspiration or lukewarm conviction. It must have genuineness that stems forth from deep internal wisdom that is constantly radiating forth.

Sakyong Mipham Rinpoche, The Shambhala Principle
This two-week retreat will explore our "internal wisdom" through mindfulness-awareness meditation, which increases our ability to stay present for our life and other people with precision and wakefulness, and Shambhala Meditation, which supports us being who we are from the very nature of our being.
Group retreat is a powerful way to deepen our meditation practice and develop kind and wakeful community. The retreat is open to everyone, and will include:
Daily sitting and walking meditation

Individual meditation instruction

Contemplation

Group discussion

Contemplative meals

A short work period, called Rota

Silence practice

Exploring the garden, forests and meadows of Karmê Chöling

Study

Celebration
To complement meditation practice and its application to our everyday lives, the retreat will explore the path of basic goodness and wakeful community, drawing from The Shambhala Principle by Sakyong Mipham Rinpoche.
The entire retreat fulfills one-half of the one-month practice requirement (or dathün) for the Shambhala path. Each week (or weekthün) fulfills one-quarter of this practice requirement. Participants may attend, at minimum, one week of the retreat. Please see the weekthün registration pages for this option.
---
Pricing
Karmê Chöling offers 2 price options for this program.
Please choose the option that works best for you.
Patron Price: $1365
This price covers 100% of Karmê Chöling's operational cost for the program and supports financial aid for other participants. By choosing to pay this price, you extend your generosity to Karmê Chöling and the other participants. Thanks to you, we can make more scholarships available and continue to enrich Karmê Chöling.
Base Price: $970
This cost covers 80% of operating costs for the program reflecting Karmê Chöling's commitment to keeping programs affordable. We fundraise to cover the remaining program costs.
Please Note:
Price includes meals and basic accommodations on the shrine room floor.
It is traditional for students to offer a monetary gift to the teacher in appreciation for receiving the teachings, and in recognition of the years of training and understanding the teacher has cultivated. There will be an opportunity to offer a teaching gift at the program.
Scholarship and Financial Aid resources are available to make dharma accessible to people in all circumstances. We offer different ways for overcoming financial obstacles here.
Online registration is not currently open.
---
Teachers
About Rupa Acharya Suzann Duquette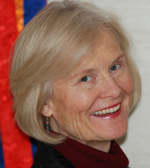 Suzann is an Acharya, a senior teacher and representative of Sakyong Mipham Rinpoche. She has been a student, leader, and teacher in the Shambhala lineage since 1974. A former co-director of Karmê Chöling, Suzann is currently Resident Acharya for the center and a core faculty member of Karmê Chöling's Mukpo Institute. She is also Rupa Acharya. In this position, she is responsible for maintaining and fostering the sacred ceremonial and liturgical forms of Shambhala.

Acharya Duquette teaches widely. She respects the power of embodiment in bringing conceptual learning to manifestation, and emphasizes body awareness and disciplines in all her teaching. The Acharya is a Qigong instructor in the lineage of Eva Wong, a Lujong or Warrior Exercises instructor in the lineage of Khenpo Tsultrim Gyamtso, Rinpoche, and a Mudra Space Awareness teacher in the lineage of Chögyam Trungpa, Rinpoche. She lives with her husband, Jan, in Barnet, where they own a bed and breakfast, Blue Skies Guesthouse.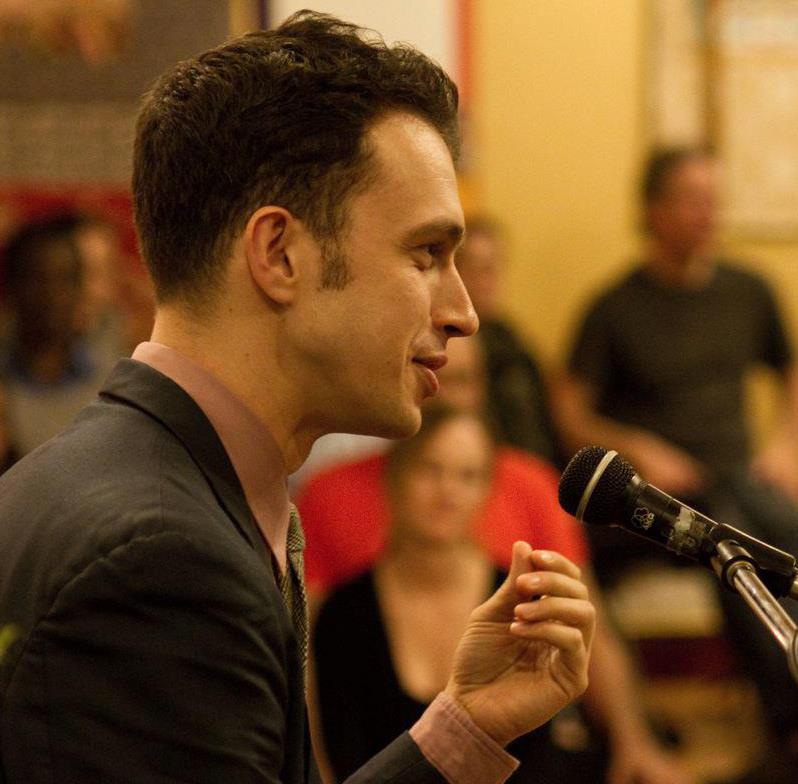 About Shastri Ethan Nichtern
Ethan Nichtern is a Shastri, a senior teacher, in the Shambhala tradition. He is a senior teacher in residence for the NY Shambhala community. He is theauthor of several books. His most recent, The Road Home: A Contemporary Exploration of the Buddhist Path (FSG) made several major lists of the Best Books of 2015. He is also the founder of The Interdependence Project, an organization dedicated to Buddhist-inspired meditation and psychology, transformational activism, mindful arts, and meaningful media. He teaches and lectures around the world and is based in New York City.
Share this Program: