Scorpion Seal Assembly: Year Three
with Rupa Acharya Suzann Duquette
October 26 - November 6, 2013
The prerequisites for the Scorpion Seal Assembly 3 are attendance of Scorpion Seal Assemblies 1 and 2, and completion of the mantra requirements given at those programs.
If you have already completed SSA III, and wish to repeat it, Karmê Chöling, is offering a SSA III "repeater rate". Please register over the phone for this option.
If you are interested in staffing Scorpion Seal Year 3, please go to this website and apply.
https://docs.google.com/forms/d/1zd1IoVQU3a4F3_iauGBHu8kJq-7vaPSOov-_0h2HvLU/viewform?sid=a2def995877a04a&token=cles7jwBAAA.fRdFnuk3hZyVy47SGxs7mQ.4GEWUl2njSsIAhZUzbazcw
Extended Stay
Program participants may extend their stay before and after an intensive group retreat at Karme Choling.
This option provides retreatants with a gentle transition between retreat time and daily life, offers additional practice time in a supportive environment, and provides opportunities to explore Karme Choling outside the rigorous schedule of a program.
For more information contact practiceandeducation@karmecholing.org

Materials fee is $100.
Prerequisites:
Must have attended Scorpion Seal Assembly Year 2
---
Pricing
Karmê Chöling values its commitment to making programs affordable and available to all who wish to study with us. To support this commitment we provide two program price options.
FULL PRICE: $1360
Those who can are encouraged to register using this option.
DISCOUNT PRICE: $1050
To encourage all to study, we offer this discounted price to those who cannot afford the full price. Charitable donations provide the funding to make this pricing option available. We thank our donors for their generosity.
Financial Aid
Karmê Chöling offers interest-free payment plans, scholarships, and other financial assistance.
Please Note:
Price includes meals but not accommodations.
By pressing "Register," you agree to allow Karmê Chöling to charge any balance owed for this program two weeks prior to the program start date against the card you use to make your deposit unless you make other arrangements with Karmê Chöling prior to that date.
Online registration is not currently open.
---
Teachers
About Rupa Acharya Suzann Duquette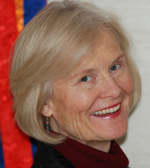 Suzann is an Acharya, a senior teacher and representative of Sakyong Mipham Rinpoche. She has been a student, leader, and teacher in the Shambhala lineage since 1974. A former co-director of Karmê Chöling, Suzann is currently Resident Acharya for the center and a core faculty member of Karmê Chöling's Mukpo Institute. She is also Rupa Acharya. In this position, she is responsible for maintaining and fostering the sacred ceremonial and liturgical forms of Shambhala.

Acharya Duquette teaches widely. She respects the power of embodiment in bringing conceptual learning to manifestation, and emphasizes body awareness and disciplines in all her teaching. The Acharya is a Qigong instructor in the lineage of Eva Wong, a Lujong or Warrior Exercises instructor in the lineage of Khenpo Tsultrim Gyamtso, Rinpoche, and a Mudra Space Awareness teacher in the lineage of Chögyam Trungpa, Rinpoche. She lives with her husband, Jan, in Barnet, where they own a bed and breakfast, Blue Skies Guesthouse.

Share this Program: