Traditional Chinese Qigong: Levels 1 - 3
with Ashe Acharya John Rockwell
May 2 - 6, 2014
We all move and breathe. These are ordinary activities common to all human beings and, yet, they are also far more than ordinary. Over two thousand years ago, Daoist sages in China began to employ these activities for uncommon results, developing the foundations of qigong.
Qigong is an internal system of exercise that integrates movement, breath, and qi (sometimes spelled chi) or internal energy to promote health and longevity. A form of gentle, relaxing exercise, qigong strengthens joints, muscles, tendons, and bones, increases flexibility, stimulates the circulation of energy in our body, and enhances mental clarity. Qigong not only maintains physical and mental well-being for healthy individuals but is also an excellent way to gently introduce mobility and relaxation to persons who have physical challenges. In addition, Qigong is used as a tool to build the foundation for sitting meditation.
The program will introduce participants to several basic practices of Daoist qigong drawn from two unique lineages, the Pre-celestial Limitless Gate School (Xiantianwujimen) and the Yiquan School. The forms include self-massages, slow movements, stretching, standing postures, and meditation.
This course is the foundation for a progressive program of qigong instruction presented by Eva Wong and authorized instructors, exclusively through Shambhala Centers.
Special Repeater Price: $160 per level (Levels 1-2 are taken together and priced as one level)
Eva Wong will be teaching Levels IV/V May 6 - 10. Learn more.
---
Pricing
Karmê Chöling values its commitment to making programs affordable and available to all who wish to study with us. To support this commitment we provide two program price options.
FULL PRICE: $770
Those who can are encouraged to register using this option.
DISCOUNT PRICE: $650
To encourage all to study, we offer this discounted price to those who cannot afford the full price. Charitable donations provide the funding to make this pricing option available. We thank our donors for their generosity.
Financial Aid
Karmê Chöling offers interest-free payment plans, scholarships, and other financial assistance.
Please Note:
Price includes meals but not accommodations.
By pressing "Register," you agree to allow Karmê Chöling to charge any balance owed for this program two weeks prior to the program start date against the card you use to make your deposit unless you make other arrangements with Karmê Chöling prior to that date.
Online registration is not currently open.
---
Teachers
About Ashe Acharya John Rockwell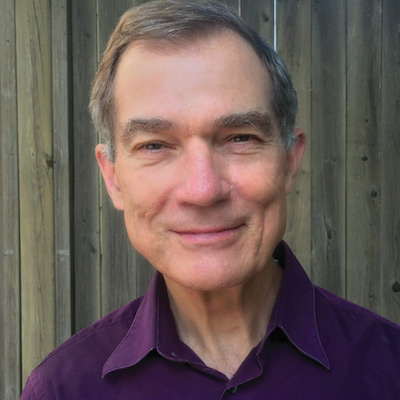 Ashe Acharya John Rockwell has been a student, teacher, and leader on the Shambhala Buddhist path for over 40 years, under the guidance of Chögyam Trungpa Rinpoche and Sakyong Mipham Rinpoche. His inspiration is to open the heart and senses through meditation and find innate awareness within everyday life, the natural world, and the challenges of awakening society. He teaches Daoist qigong as taught by Eva Wong to uncover the natural unity of body, energy, and awareness. He lives in Halifax, Nova Scotia with his wife, Rhiannon Wells, and travels internationally to teach.
Share this Program: