Traditional Chinese Qigong: Levels 1 - 3
with Ashe Acharya John Rockwell
May 2 - 6, 2014
We all move and breathe. These are ordinary activities common to all human beings and, yet, they are also far more than ordinary. Over two thousand years ago, Daoist sages in China began to employ these activities for uncommon results, developing the foundations of qigong.
Qigong is an internal system of exercise that integrates movement, breath, and qi (sometimes spelled chi) or internal energy to promote health and longevity. A form of gentle, relaxing exercise, qigong strengthens joints, muscles, tendons, and bones, increases flexibility, stimulates the circulation of energy in our body, and enhances mental clarity. Qigong not only maintains physical and mental well-being for healthy individuals but is also an excellent way to gently introduce mobility and relaxation to persons who have physical challenges. In addition, Qigong is used as a tool to build the foundation for sitting meditation.
The program will introduce participants to several basic practices of Daoist qigong drawn from two unique lineages, the Pre-celestial Limitless Gate School (Xiantianwujimen) and the Yiquan School. The forms include self-massages, slow movements, stretching, standing postures, and meditation.
This course is the foundation for a progressive program of qigong instruction presented by Eva Wong and authorized instructors, exclusively through Shambhala Centers.
Special Repeater Price: $160 per level (Levels 1-2 are taken together and priced as one level)
Eva Wong will be teaching Levels IV/V May 6 - 10. Learn more.
---
Pricing
Karmê Chöling offers 2 price options for this program.
Please choose the option that works best for you.
Patron Price: $770
This price covers 100% of Karmê Chöling's operational cost for the program and supports financial aid for other participants. By choosing to pay this price, you extend your generosity to Karmê Chöling and the other participants. Thanks to you, we can make more scholarships available and continue to enrich Karmê Chöling.
Base Price: $650
This cost covers 80% of operating costs for the program reflecting Karmê Chöling's commitment to keeping programs affordable. We fundraise to cover the remaining program costs.
Please Note:
Price includes meals but not accommodations.
It is traditional for students to offer a monetary gift to the teacher in appreciation for receiving the teachings, and in recognition of the years of training and understanding the teacher has cultivated. There will be an opportunity to offer a teaching gift at the program.
Scholarship and Financial Aid resources are available to make dharma accessible to people in all circumstances. We offer different ways for overcoming financial obstacles here.
Online registration is not currently open.
---
Teachers
About Ashe Acharya John Rockwell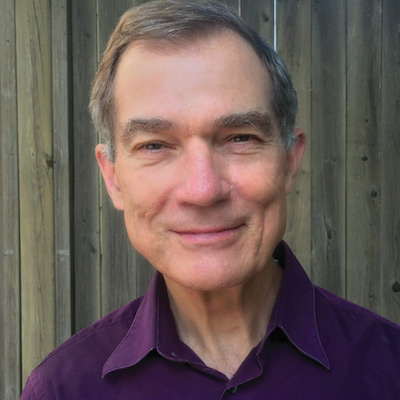 John Rockwell has been a student of Buddhism and the Shambhala teachings for 30 years. He was professor of Buddhist Studies at the Naropa Institute for 12 years, co-director of Karmê Chöling Meditation Center for 4 years, and Director of Shambhala International for 5 years. He is a member of the Nalanda Translation Committee, which translates Buddhist texts and liturgies into English. In 1996, he was appointed by Sakyong Mipham Rinpoche to be an acharya (senior teacher) for the Shambhala community, and in 2001, he became the Ashe Acharya, in charge of the International Office of Practice and Education. After living at Karmê Chöling as the Resident Acharya, he now lives in Halifax.
Share this Program: