Work, Worth and Wisdom
with Acharya Michael Greenleaf
December 8
This program may be taken on its own or as part of the Mukpo Institute, a three-month residential program.
The social philosopher Alain de Botton has pointed out that the idea of fulfillment through our job is relatively modern, born in the 19th century at the advent of the industrial revolution. (He goes on to say that this idea occurred at the same time as the notion that one could be happy in marriage.)
The author and teacher Sakyong Mipham has named doubt about our own sense of worth as a driver for much of our mental and physical restlessness.
Where does our orientation toward work come from? How do we offer and receive, both in work as well as in our relationships with life beyond our job? We will take time to understand and share our own stories, as well as our aspirations and intuitions. This is a workshop, so participation and inquisitiveness are essential. Dialogue, meditation and contemplation are some of the ways we will explore these topics and enjoy each other's company.
Open to anyone curious about the challenges posed by work and life in the society we share.
The morning session (9-12) will focus on our experience of work. In the afternoon (1-4) we will look at the question of worth and well-being. Participants may elect to participate in only the morning session or both morning and afternoon sessions. Coming for the afternoon session alone is not an option.
Acharya Greenleaf has asked that the program be offered free of charge. Participants will be invited to make an offering to Karme Choling for the Center's hospitality. Lunch is provided.
---
Pricing
Program Fee: Free
Financial Aid
Karmê Chöling offers interest-free payment plans, scholarships, and other financial assistance.
Online registration is not currently open.
---
Teachers
About Acharya Michael Greenleaf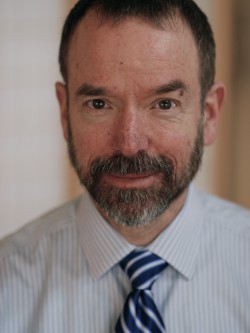 Acharya Michael Greenleaf began his dharma practice as a teenager after meeting a senior student from Chögyam Trungpa Rinpoche's sangha in 1974. He attended the 1978 Shambhala Vajrayana seminary with Trungpa Rinpoche and has twice served as residential staff at Karmê Chöling. For the past several years, he has studied and taught at the Vajrayana Seminaries led by Trungpa Rinpoche's dharma heir, Sakyong Mipham Rinpoche. He is member of the core faculty charged with establishing a cycle of teaching at Karmê Chöling under the name Mukpo Institute.
Share this Program: