Meditation: Tools for Living
with Greg McNally and Tune Faulkner
November 9
Learn mindfulness meditation, a simple technique for training the mind's alertness and presence to bring flexibility and poise into daily life situations in the home or workplace. Whether dealing with distractedness, busyness, information overload, or other stressful situations, mindfulness allows us to appreciate the challenges of life and respond with confidence.
In this interactive workshop you will learn to:
Practice mindfulness meditation
Communicate mindfully with others
Work through fear to respond with fearlessness
Open to creative solutions
The program will begin at 10:30am and end at 4pm.
---
Pricing
Karmê Chöling offers 2 price options for this program.
Please choose the option that works best for you.
Patron Price: $50
This price covers 100% of Karmê Chöling's operational cost for the program and supports financial aid for other participants. By choosing to pay this price, you extend your generosity to Karmê Chöling and the other participants. Thanks to you, we can make more scholarships available and continue to enrich Karmê Chöling.
Base Price: $40
This cost covers 80% of operating costs for the program reflecting Karmê Chöling's commitment to keeping programs affordable. We fundraise to cover the remaining program costs.
Please Note:
Price includes meals but not accommodations.
It is traditional for students to offer a monetary gift to the teacher in appreciation for receiving the teachings, and in recognition of the years of training and understanding the teacher has cultivated. There will be an opportunity to offer a teaching gift at the program.
Online registration is not currently open.
---
Teachers
About Greg McNally
Greg McNally is a seventh generation Vermonter who has lived in the Northeast Kingdom town of Wheelock since 1973 where he is the operator of a 35 acre Christmas tree farm. He has a delightful wife of many years, four adult boys and two granddaughters. Greg has been involved with Shambhala since 1994. He is currently the co-director the St. Johnsbury Shambhala Meditation Center in St Johnsbury Vermont. He was a member of the Karmê Chöling board from 2004-2007 and continues to work as chair of the land use committee.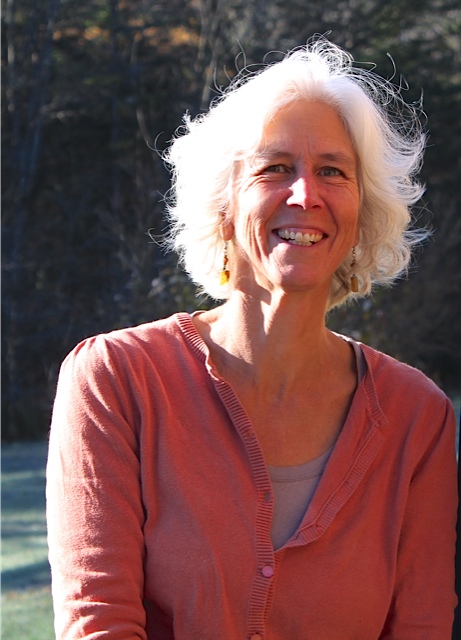 About Tune Faulkner
Tune Faulkner has been inspired as a student of Shambhala since 1994. In 1979 she moved to the Northeast Kingdom of Vermont unaware that in the neighborhood was the fledgling nugget of Karme Choling, or "Tail of the Tiger" as it was called then. She feels incredibly fortunate to have discovered such a jewel in this remote area. Tune is the Practice and Education Coordinator at the St. Johnsbury Shambhala Meditation Center in Vermont. She has co-taught the Tools For Living and Simplicity Programs at Karme Choling, as well as other introductory courses for several years. She is also passionate about learning and teaching Marshall Rosenberg's Non-Violent Communication.
Share this Program: