Embodied Listening: Unbinding the Body, Finding the Felt Sense
with Hope Martin and David Rome
September 27 - 29, 2013
"I'm already getting a sense of what I'm feeling from a body perspective, and can see how that can drive insight and help me better handle personal, marital, and parenting challenges." -Program Participant
Each person's way of being in the world has its own physical shape and felt qualities. These unique patterns influence every moment of our lives—yet they are largely habitual and therefore unknown to us. Embodied Listening is a powerful, multimodal approach to developing greater awareness, insight and empathy, both within ourselves and in our relationships with others. During this weekend you will:
Practice Mindfulness as the ground of being alive in every moment.
Experience living more fully and comfortably in your body through the Alexander Technique. This powerful body-awareness work led by Hope Martin cultivates ease, balance and non-striving. It relieves tension and pain by bringing about proper alignment and increases awareness of unconscious holding patterns in the body, teaching the subtle, counter-intuitive skill of how to let them go. It is tremendously helpful for people doing sitting meditation--Hope adjusts each participant several times during sessions of mindfulness practice. The principles learned can be applied to any activity.
Access your "felt sense"--the intuitive wisdom of the body--with the practice of Mindful Focusing. Led by David Rome, this contemplative technique puts you in touch with the subtle ways your body holds and "knows" all that occurs in your life. Recognizing non-conceptual "felt senses" and developing a mindful, friendly relationship with them brings intuitive insights and bodily-felt releases of blocked energy. Mindful Focusing can be applied directly to the resolution of all kinds of immediate and long-term problems, relationship issues and creative challenges.
This program is highly experiential, within a supportive and caring environment. It includes periods of meditation, short presentations by the retreat leaders, guided body awareness including gentle hands-on instruction, felt sense exercises, one-on-one listening partnerships and group discussion.
David Rome and Hope Martin have been teaching together for ten years. Both are qualified Focusing Trainers as well as Buddhist meditation teachers. David, a senior fellow with the Garrison Institute, served as private secretary to Chögyam Trungpa, Rinpoche, and is working on a forthcoming book about Mindful Focusing. Hope has taught the Alexander Technique for more than 25 years, trains teachers at the American Center for the Alexander Technique and operates Hope Martin Studio in New York City.
To learn more about Hope and David's work, read the article Are You Listening? from the Shambhala Sun and visit their websites: Hope Martin Studio and Mindful Focusing.
Retreat begins at 7:30pm, September 27 (join us for dinner at 6:30) and ends on September 29th at 4 pm, followed by a short reception for those who are able to stay.
---
Pricing
Karmê Chöling values its commitment to making programs affordable and available to all who wish to study with us. To support this commitment we provide two program price options.
FULL PRICE: $410
Those who can are encouraged to register using this option.
DISCOUNT PRICE: $350
To encourage all to study, we offer this discounted price to those who cannot afford the full price. Charitable donations provide the funding to make this pricing option available. We thank our donors for their generosity.
Financial Aid
Karmê Chöling offers interest-free payment plans, scholarships, and other financial assistance.
Please Note:
Price includes meals but not accommodations.
By pressing "Register," you agree to allow Karmê Chöling to charge any balance owed for this program two weeks prior to the program start date against the card you use to make your deposit unless you make other arrangements with Karmê Chöling prior to that date.
Online registration is not currently open.
---
Teachers
About Hope Martin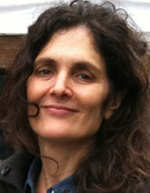 Hope Martin has had a lively private practice teaching the Alexander Technique for 30 years, trains Alexander teachers at the American Center for the Alexander Technique and operates Hope Martin Studio in New York City. She is a meditation instructor and a Focusing trainer. Hope is a close student of Pema Chodron and has been her cook and attendant for many years. Her particular passion is in helping her students discover how easeful, upright posture is an expression of their human dignity, confidence, and innate wakefulness.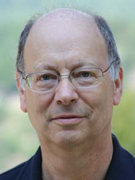 About David Rome
David I. Rome is the developer of Mindful Focusing, an integration of Eugene Gendlin's Felt-Sense Focusing and Buddhist mindfulness-awareness practices (http://www.mindfulfocusing.com). He is the author of Your Body Knows the Answer; Using Your Felt Sense to Solve Problems, Effect Change, and Liberate Creativity (Shambhala Publications, 2014). Earlier, David studied Buddhism with Chogyam Trungpa Rinpoche, whom he served as private secretary for many years.
Share this Program: