Ngöndro Retreat
with Acharya Emily Bower
October 31 - November 8, 2013
"The Sakyong has emphasized the importance and power of group vajrayana practice. With all of our practices, the point is not only how we do our individual practice, but how we connect to each other and live our lives altogether. Particularly with our aspiration to create enlightened society, it is important for us to gather, practice, study, work, and celebrate as a community. In addition, practicing under the guidance of senior teachers in a group setting will deepen our study and practice of the vajrayana."
-Guidelines for Group Ngöndro Practice Intensives
All ngöndro practitioners are warmly invited to this ngöndro practice and study retreat. Students are strongly encouraged to attend at least two consecutive days of the practice intensive.
There will be two sessions of group ngöndro practice per day, plus study time, talks and discussions on vajrayana and Shambhala teachings based on tapes and transcripts from both Sakyongs. Participants are welcome to come for all or part of the program.
Upon registration, participants will receive a list of the particular texts and materials to bring for practice and study.
Prerequisites:
Graduates of Sacred World Assembly or Shambhala/Vajradhatu Vajrayana Seminary.
---
Pricing
Karmê Chöling offers 2 price options for this program.
Please choose the option that works best for you.
Patron Price: $740
This price covers 100% of Karmê Chöling's operational cost for the program and supports financial aid for other participants. By choosing to pay this price, you extend your generosity to Karmê Chöling and the other participants. Thanks to you, we can make more scholarships available and continue to enrich Karmê Chöling.
Base Price: $530
This cost covers 80% of operating costs for the program reflecting Karmê Chöling's commitment to keeping programs affordable. We fundraise to cover the remaining program costs.
Daily Fee: $80
Please Note:
Price includes meals but not accommodations.
It is traditional for students to offer a monetary gift to the teacher in appreciation for receiving the teachings, and in recognition of the years of training and understanding the teacher has cultivated. There will be an opportunity to offer a teaching gift at the program.
Scholarship and Financial Aid resources are available to make dharma accessible to people in all circumstances. We offer different ways for overcoming financial obstacles here.
Online registration is not currently open.
---
Teachers
About Acharya Emily Bower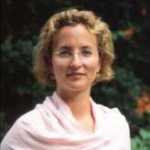 Acharya Emily Bower started practicing in the Shambhala community in 1987, the year that Chögyam Trungpa Rinpoche passed away. She met Sakyong Mipham Rinpoche in 1991 when he came to teach in Berkeley, CA, where she was living at the time. She became his student then and has served as his editor for various projects including his first book, Turning the Mind into an Ally. She has studied kyudo with Kanjuro Shibata Sensei, and she is a lifelong member of the Dorje Kasung. In 1991, she joined the staff of Karmê Chöling, where she lived for three years, and where she had the opportunity to complete the Karma Kagyu ngöndro practices. She currently lives in Boston, MA, and works as a professional book editor with Shambhala Publications. She has been an acharya since 2004.
Share this Program: