Enlightened Society Assembly
with Acharya Christie Cashman and Acharya Dan Hessey
August 16 - 31, 2013
The Enlightened Society Assembly (Sutrayana Assembly) is a Shambhala mahayana program that emphasizes the view of the intrinsic goodness of all beings, practices that rouse bodhichitta and compassionate openness, and confident activity that engages fully in the world. In particular, living up to its name, this Assembly will focus on how we can create enlightened society on the spot, at home, in our city and nation, and wherever we go. To apply, visit Shambhala International.
This program is a prerequisite for Sacred World Assembly (formerly Shambhala Vajrayana Seminary).
The Material Fee is $102
Enlightened Society Assembly will begin August 16th at 7:30pm and the departure day is August 31.
If you have received an acceptance letter from Maggie Colby, please use this code to register - ESA82013. If you have not received an acceptance letter, please contact shambhala.programs@gmail.com.
Staffing Enlightened Society - please go to this link
Prerequisites:
Preparation
Students applying to the Enlightened should have completed the following before the program (please note that these are new requirements) :
Shambhala Levels I through V
Everyday Life Series: Meditation, Contentment, Joy, Fearlessness and Wisdom or Sacred Path
weekends (not including Golden Key)
Basic Goodness Series (if possible)
Rigden Weekend


One Weekthun
Membership in your local Shambhala Meditation centre/group
For more information on membership, contact your local Shambhala centre or visit http://www.shambhala.org/community/membership/. if you live in a remote area where center membership is not possible, you can become a member of Shambhala International by contacting Thomas Cory at tacory@gmail.com.
As always, we will consider exceptions to these pre-requisites in this transition year, and in particular, for those who live in remote areas or from smaller centers.
---
Pricing
Karmê Chöling offers 2 price options for this program.
Please choose the option that works best for you.
Patron Price: $1790
This price covers 100% of Karmê Chöling's operational cost for the program and supports financial aid for other participants. By choosing to pay this price, you extend your generosity to Karmê Chöling and the other participants. Thanks to you, we can make more scholarships available and continue to enrich Karmê Chöling.
Base Price: $1395
This cost covers 80% of operating costs for the program reflecting Karmê Chöling's commitment to keeping programs affordable. We fundraise to cover the remaining program costs.
Materials Fee: $102
Please Note:
Price includes meals but not accommodations.
It is traditional for students to offer a monetary gift to the teacher in appreciation for receiving the teachings, and in recognition of the years of training and understanding the teacher has cultivated. There will be an opportunity to offer a teaching gift at the program.
Scholarship and Financial Aid resources are available to make dharma accessible to people in all circumstances. We offer different ways for overcoming financial obstacles here.
Online registration is not currently open.
---
Teachers
About Acharya Christie Cashman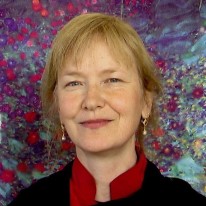 During the 17 years Acharya Cashman resided in Boulder, Colorado, she worked full-time in Trungpa Rinpoche's administration and taught a full range of courses from meditation intensives at Naropa University to Vajrayana sadhana classes. In 1987, when Acharya Cashman moved to Nova Scotia, she spent part of each year in solitary retreat to delve further into the study and practice of the Shambhala terma tradition and vajrayana sadhana practice. She worked in the areas of environmental protection and dispute resolution before serving as Shambhala Training International's Executive Director. She holds the acharya post on the Shambhala Care and Conduct Panel, which works to bring the principles of restorative justice to the Shambhala community and engages in Shambhala and Buddhist curriculum development and the training of teachers.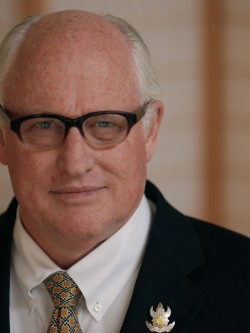 About Acharya Dan Hessey
Daniel Hessey has been a student of Shambhala Buddhism for nearly forty years. He served as Executive Director of Shambhala Mountain Center, and now on its board of Directors. He has taught Shambhala Buddhism throughout the United States, as well as Mexico, Australia, and Chile. Before becoming an acharya, he served for two years as shastri.

Dan is on the founding board of The Beanstalk Foundation, a non-profit dedicated to supporting grassroots social entrepreneurs based in Denver, Colorado. Over the last ten years he has translated the Yijing (I Ching) from the Chinese into English under the direction of Eva Wong. In his spare time he plays jazz standards haltingly on his guitar. He is currently employed as a residential mortgage banker in Boulder Colorado, and the proud father of his daughter Emma, now attending high school.
Share this Program: