CXL: Traditional Chinese Qigong: Levels 1 - 2
with Suzann Duquette
November 8 - 10, 2013
Students will be introduced to traditional Outer and Inner Qigong from two systems: the Pre-celestial Limitless Gate School (Xiantianwujimen) and the Yiquan School. This is through the lineage handed down by Dr. Eva Wong.
Xiantianwujimen was founded in the Song dynasty (circa 10th to 12th centuries) by Daoist sage Chen Xiyi, who is recognized as "the father of qigong." Eva Wong is the 19th-generation carrier (quanren) of this lineage.
The Yiquan School was founded by Wang Xiangzhai in the early 20th century. Yiquan is best known for its standing qigong postures called Zhangzhuan. One of Master Wang's students was the Luhe Bafa master Sun Di. Ashe Acharya Joh Rockwell has received the transmissions from Dr. Eva Wong.
In Level 1, students will be in instructed in various techniques of outer and inner qigong. Outer qigong is concerned with strengthening the muscular-skeletal system: joints, muscles, tendons, bones, and spinal column. It includes techniques of tendon changing, marrow washing, self-massage, and calisthenics. Inner qigong is concerned with nourishing the internal organs and cultivating qi, or internal energy. Students will learn Chen Xiyi's sleeping and walking qigong and Wang Xiangzhai's standing qigong.
In Level 2, the focus will be on tendon changing and self-massage. The Twelve Devas Tendon-Changing System and the Nine Self-Massage System will be taught in their entirety.
The cultivation of body needs to be balanced by the cultivation of mind. Therefore, Shambhala shamatha meditation will be integrated with qigong practice throughout the program.
---
Pricing
Karmê Chöling values its commitment to making programs affordable and available to all who wish to study with us. To support this commitment we provide two program price options.
FULL PRICE: $360
Those who can are encouraged to register using this option.
DISCOUNT PRICE: $300
To encourage all to study, we offer this discounted price to those who cannot afford the full price. Charitable donations provide the funding to make this pricing option available. We thank our donors for their generosity.
Financial Aid
Karmê Chöling offers interest-free payment plans, scholarships, and other financial assistance.
Please Note:
Price includes meals but not accommodations.
By pressing "Register," you agree to allow Karmê Chöling to charge any balance owed for this program two weeks prior to the program start date against the card you use to make your deposit unless you make other arrangements with Karmê Chöling prior to that date.
Online registration is not currently open.
---
Teachers
About Suzann Duquette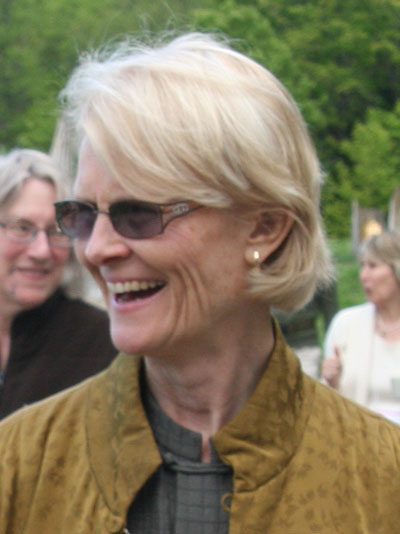 During her 40 years as a student in Shambhala, Ms. Duquette has been a leader in protection, governance, and practice and education. She is a member of the Denma Translation Group, whose work resulted in The Art of War by Sun Tzu, and is a Daoist-Qigong instructor. Currently she is Resident Acharya, or Senior Teacher, of Karmê Chöling and is responsible for fostering sacred ritual and form as the basis of culture for the Shambhala community.
Share this Program: