A Werma Sadhana and Scorpion Seal Intensive
with Acharya Michael Greenleaf
October 18 - 26, 2013
The Werma Sadhana is a profound key to understanding and manifesting awake society in our lives. By practicing intensively, we can unlock the power and heart of this practice, discovering brilliant awareness on the spot, whatever our circumstance.
This retreat will include intensive practice and study of the sadhana as well as other practices, such as windhorse, stroke, Gesar, Primordial Rigden Ngöndro, enriching presence, body disciplines, and feast. The teachings will appeal to new and experienced Werma practitioners, with practice sessions appropriate for those preparing for or practicing Scorpion Seal Assembly teachings.
October 26th is a departure day
Prerequisites:
Rigden Abhisheka or received Werma Sadhana at Kalapa Assembly and attended Vajrayana Seminary.
---
Pricing
Karmê Chöling offers 2 price options for this program.
Please choose the option that works best for you.
Patron Price: $785
This price covers 100% of Karmê Chöling's operational cost for the program and supports financial aid for other participants. By choosing to pay this price, you extend your generosity to Karmê Chöling and the other participants. Thanks to you, we can make more scholarships available and continue to enrich Karmê Chöling.
Base Price: $545
This cost covers 80% of operating costs for the program reflecting Karmê Chöling's commitment to keeping programs affordable. We fundraise to cover the remaining program costs.
Daily Fee: $70
Please Note:
Price includes meals but not accommodations.
It is traditional for students to offer a monetary gift to the teacher in appreciation for receiving the teachings, and in recognition of the years of training and understanding the teacher has cultivated. There will be an opportunity to offer a teaching gift at the program.
Scholarship and Financial Aid resources are available to make dharma accessible to people in all circumstances. We offer different ways for overcoming financial obstacles here.
Online registration is not currently open.
---
Teachers
About Acharya Michael Greenleaf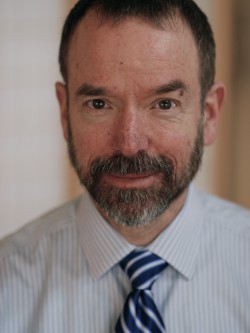 Acharya Michael Greenleaf began his dharma practice as a teenager after meeting a senior student from Chögyam Trungpa Rinpoche's sangha in 1974. He attended the 1978 Shambhala Vajrayana seminary with Trungpa Rinpoche and has twice served as residential staff at Karmê Chöling. For the past several years, he has studied and taught at the Vajrayana Seminaries led by Trungpa Rinpoche's dharma heir, Sakyong Mipham Rinpoche. He is member of the core faculty charged with establishing a cycle of teaching at Karmê Chöling under the name Mukpo Institute.
Share this Program: