Aloka Children's Program
June 13 - 21, 2013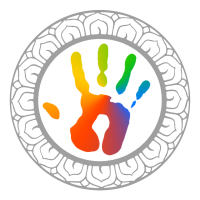 This program is part of one of our family retreats. During this program we have simultaneous retreats for parents, teens, tweens, and children. Learn more
"Aloka", a Sanskrit word meaning "light" or "luminosity," is the name Chögyam Trungpa Rinpoche gave to Karmê Chöling's children's program, which lives on today.
Supported by a caring and nurturing staff who are grounded in their own meditation practice, children learn to expand their ability to be kind and compassionate to themselves and others. With both outdoor and indoor exploration, the children learn and grow through play, organized activities, arts, physical activity, and interacting with peers.
Aloka is in session during the primary daytime hours for programs. If activities for your children are required during additional hours, we are happy to assist in finding local resources.
Children ages 3 - 12 years old are welcome to attend. Young children need to be toilet trained to attend Aloka. In order for us to plan our staffing, please register your child for Aloka at least one month in advance of your arrival here.
Cost is $40 per day.
---
Pricing
Program Fee: Free
Daily Fee: $40
Financial Aid
Karmê Chöling offers interest-free payment plans, scholarships, and other financial assistance.
Online registration is not currently open.
Share this Program: