Scorpion Seal Assembly: Year Three
with Suzann Duquette
October 26 - November 6, 2013
The prerequisites for the Scorpion Seal Assembly 3 are attendance of Scorpion Seal Assemblies 1 and 2, and completion of the mantra requirements given at those programs.
If you have already completed SSA III, and wish to repeat it, Karmê Chöling, is offering a SSA III "repeater rate". Please register over the phone for this option.
If you are interested in staffing Scorpion Seal Year 3, please go to this website and apply.
https://docs.google.com/forms/d/1zd1IoVQU3a4F3_iauGBHu8kJq-7vaPSOov-_0h2HvLU/viewform?sid=a2def995877a04a&token=cles7jwBAAA.fRdFnuk3hZyVy47SGxs7mQ.4GEWUl2njSsIAhZUzbazcw
Extended Stay
Program participants may extend their stay before and after an intensive group retreat at Karme Choling.
This option provides retreatants with a gentle transition between retreat time and daily life, offers additional practice time in a supportive environment, and provides opportunities to explore Karme Choling outside the rigorous schedule of a program.
For more information contact practiceandeducation@karmecholing.org

Prerequisites:
Completion of Scorpion Seal Year II
---
Pricing
Karmê Chöling offers 2 price options for this program.
Please choose the option that works best for you.
Patron Price: $1360
This price covers 100% of Karmê Chöling's operational cost for the program and supports financial aid for other participants. By choosing to pay this price, you extend your generosity to Karmê Chöling and the other participants. Thanks to you, we can make more scholarships available and continue to enrich Karmê Chöling.
Base Price: $1050
This cost covers 80% of operating costs for the program reflecting Karmê Chöling's commitment to keeping programs affordable. We fundraise to cover the remaining program costs.
Please Note:
Price includes meals but not accommodations.
It is traditional for students to offer a monetary gift to the teacher in appreciation for receiving the teachings, and in recognition of the years of training and understanding the teacher has cultivated. There will be an opportunity to offer a teaching gift at the program.
Online registration is not currently open.
---
Teachers
About Suzann Duquette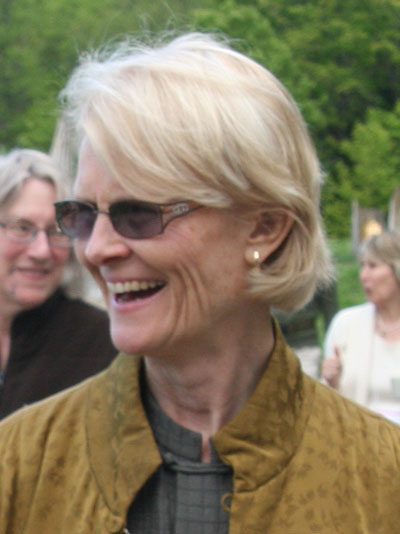 During her 40 years as a student in Shambhala, Ms. Duquette has been a leader in protection, governance, and practice and education. She is a member of the Denma Translation Group, whose work resulted in The Art of War by Sun Tzu, and is a Daoist-Qigong instructor. Currently she is Resident Acharya, or Senior Teacher, of Karmê Chöling and is responsible for fostering sacred ritual and form as the basis of culture for the Shambhala community.
Share this Program: