Scorpion Seal Assembly: Year Two
with Acharya Michael Greenleaf, Acharya Jeremy Hayward and Frank Ryan
July 17 - 28, 2013
The Sakyong has asked participants who have completed the first Scorpion Seal Assembly to gather at practice centers for Scorpion Seal Assembly 2. This retreat will focus on intensive practice of the Werma Sadhana and the other practices received at Scorpion Seal Assembly Year 1. Reading transmissions essential to the Scorpion Seal path will also be given.
Open to participants who have already completed SSA I and the practice requirements for SSA I.
If you have already completed SSA II, and wish to repeat it, Karmê Chöling is offering a SSA II "repeater rate". Please register over the phone for this option.
Material Fee $140
If you are interested in being on Staff for Scorpion Seal Year 2, please go to this website to apply.
https://docs.google.com/forms/d/1zd1IoVQU3a4F3_iauGBHu8kJq-7vaPSOov-_0h2HvLU/viewform?sid=a2def995877a04a&token=cles7jwBAAA.fRdFnuk3hZyVy47SGxs7mQ.4GEWUl2njSsIAhZUzbazcw
Extended Stay
Program participants may extend their stay before and after an intensive group retreat at Karme Choling.
This option provides retreatants with a gentle transition between retreat time and daily life, offers additional practice time in a supportive environment, and provides opportunities to explore Karme Choling outside the rigorous schedule of a program.
For more information contact practiceandeducation@karmecholing.org

Prerequisites:
Completion of Scorpion Seal Year 1
---
Pricing
Karmê Chöling offers 2 price options for this program.
Please choose the option that works best for you.
Patron Price: $1360
This price covers 100% of Karmê Chöling's operational cost for the program and supports financial aid for other participants. By choosing to pay this price, you extend your generosity to Karmê Chöling and the other participants. Thanks to you, we can make more scholarships available and continue to enrich Karmê Chöling.
Base Price: $1050
This cost covers 80% of operating costs for the program reflecting Karmê Chöling's commitment to keeping programs affordable. We fundraise to cover the remaining program costs.
Materials Fee: $140
Please Note:
Price includes meals but not accommodations.
It is traditional for students to offer a monetary gift to the teacher in appreciation for receiving the teachings, and in recognition of the years of training and understanding the teacher has cultivated. There will be an opportunity to offer a teaching gift at the program.
Online registration is not currently open.
---
Teachers
About Acharya Michael Greenleaf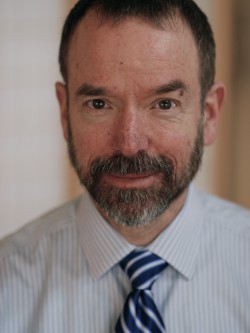 Acharya Michael Greenleaf began his dharma practice as a teenager after meeting a senior student from Chögyam Trungpa Rinpoche's sangha in 1974. He attended the 1978 Shambhala Vajrayana seminary with Trungpa Rinpoche and has twice served as residential staff at Karmê Chöling. For the past several years, he has studied and taught at the Vajrayana Seminaries led by Trungpa Rinpoche's dharma heir, Sakyong Mipham Rinpoche. He is member of the core faculty charged with establishing a cycle of teaching at Karmê Chöling under the name Mukpo Institute.
About Acharya Jeremy Hayward
JEREMY HAYWARD received a PhD in physics from Cambridge University in 1965, and became a student of Chögyam Trungpa Rinpoche in 1970. After living and practicing for three years at Karme Choling (then known as Tail Of The Tiger), Jeremy helped to found the Naropa University in 1974, under the guidance of Chögyam Trungpa. He was vice-president of the University for the first 10 years, and a Trustee for the next 12. In 1977 he helped to create the Shambhala Training program and has been a central figure in the development of the Shambhala teachings.

Jeremy has been a senior teacher in Shambhala since the seventies and has taught Buddhist and Shambhala programs and retreats across North America and Europe for forty years. He was appointed acharya in 1996, and was acharya-in-residence at Dechen Chöling from 1999 to 2005, and at Dorje Denma Ling from 2005 to 2012.

In 1995, Jeremy published a book on the Shambhala teachings: Sacred World, the Shambhala Path to Gentleness, Bravery and Power. He has also published three books on science and spirituality, the most recent being Letters to Vanessa, on Love Science and Awareness in an Enchanted World. And, in 2008, his memoirs of life with Trungpa Rinpoche were published by Wisdom Publications entitled, Warrior-King of Shambhala: Remembering Chögyam Trungpa.


.
About Frank Ryan
Frank Ryan began studying Shambhala Buddhism over thirty years ago in Chicago. He has served as a teacher, meditation instructor and administrator at Shambhala Centers throughout Western Canada, the Midwest, New England and Ireland. He and his family live in Boston, Massachusetts.
Share this Program: