Shastri Training
with Acharya Adam Lobel and Acharya Judith Simmer-Brown
May 20 - 23, 2013
Shastri Training, Summer 2013
Led by Kalapa Acharya Adam Lobel and Dean of the Shambhala Teachers' Academy Acharya Judith Simmer-Brown

This special training program is designed for both the 2010 Shastris who will be renewing their oaths for three more years of service as well as for the newly appointed Shastris from 2012. As an expression of the Shambhala Practice and Education "Year of Deepening," this training will emphasize our actual realization of the profound Shambhala teachings of the Sakyong, cultivated through our study and practice. We will hone our skills in communicating the Shambhala dharma in a variety of pedagogies, and refresh our understanding of the Way of Shambhala curriculum and Shambhala Meditation methods. Participants are asked to prepare for an entrance exam for this program; the study guide will be available by Shambhala Day. Continuing Shastris are required to participate in this training either at Karme Choling, Shambhala Mountain Center, or Dechen Choling during summer 2013.
this program begins at 10am on May 20th.
---
Pricing
Program Fee: $300
Please Note:
Price includes meals but not accommodations.
It is traditional for students to offer a monetary gift to the teacher in appreciation for receiving the teachings, and in recognition of the years of training and understanding the teacher has cultivated. There will be an opportunity to offer a teaching gift at the program.
Scholarship and Financial Aid resources are available to make dharma accessible to people in all circumstances. We offer different ways for overcoming financial obstacles here.
Online registration is not currently open.
---
Teachers
About Acharya Adam Lobel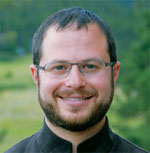 Acharya Adam Lobel has lived and studied Buddhism in monasteries in Tibet, Nepal and India. A close student of the Sakyong, he traveled with Rinpoche on his 2001 trip to Tibet. Acharya Lobel was one of the co-editors of Turning the Mind into an Ally and has been responsible for creating meditation programs based on this book. He is a recent father and lives with his family in Cambridge, Massachusetts. Acharya Lobel is currently pursuing graduate studies in Buddhism at the Harvard Divinity School.
About Acharya Judith Simmer-Brown
Judith Simmer-Brown began meditation practice as a student of Zen teacher Shunryu Suzuki Roshi. She met Chögyam Trungpa Rinpoche in the summer of 1974, and began teaching at The Naropa Institute (now Naropa University) in 1977. She is currently Chair of the Religious Studies department at Naropa University, an Acharya (senior teacher) in Shambhala, and a member of the Board of Directors of Shambhala International. Her book, Dakini's Warm Breath: The Feminine Principle in Tibetan Buddhism, was published by Shambhala Publications in 2001. She has two children with her husband, Richard Brown.
Share this Program: