Qigong and Meditation
with Dr. Eva Wong and Ashe Acharya John Rockwell
May 24 - 30, 2013
This program may be taken on its own or as part of the Mukpo Institute, a three-month residential program.
This program integrates the practices of qigong and sitting meditation with an emphasis on how these two practices support each other in nourishing a healthy body and cultivating a clear mind. The daily practice will consist of multiple sessions of sitting meditation and qigong practices. The program is run as a retreat.
Note: Interviews will be given to those who have completed all the program requirements for level 6 and who wish to be considered for acceptance into level 6.
The program begins the evening of May 24th at 7:30pm and concludes at 6:30pm May 29th. Participants may prefer to depart after breakfast on May 30th - if this is the case, please contact registration at 802.633.2384.
Prerequisites:
Qigong Levels I - V, No Qigong Intensives Required and no previous experience of any form of meditation required.
---
Pricing
Karmê Chöling offers 2 price options for this program.
Please choose the option that works best for you.
Patron Price: $1035
This price covers 100% of Karmê Chöling's operational cost for the program and supports financial aid for other participants. By choosing to pay this price, you extend your generosity to Karmê Chöling and the other participants. Thanks to you, we can make more scholarships available and continue to enrich Karmê Chöling.
Base Price: $885
This cost covers 80% of operating costs for the program reflecting Karmê Chöling's commitment to keeping programs affordable. We fundraise to cover the remaining program costs.
Please Note:
Price includes meals but not accommodations.
It is traditional for students to offer a monetary gift to the teacher in appreciation for receiving the teachings, and in recognition of the years of training and understanding the teacher has cultivated. There will be an opportunity to offer a teaching gift at the program.
Scholarship and Financial Aid resources are available to make dharma accessible to people in all circumstances. We offer different ways for overcoming financial obstacles here.
Online registration is not currently open.
---
Teachers
About Dr. Eva Wong
Dr. Eva Wong is the author and translator of many books on the Daoist arts of health, meditation, and qigong. She is the 19th-generation lineage carrier of Xiantianwujimen Daoism and 3rd-generation student of Wang Xiangzhai, founder of the Yiquan martial arts and Zhangshuan (standing qigong). She is a practitioner of the Pre-Celestial Way and the Complete Reality Lineages.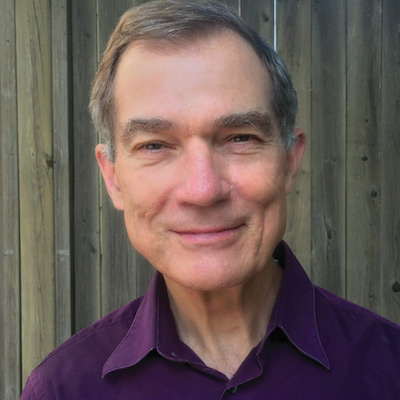 About Ashe Acharya John Rockwell
John Rockwell has been a student of Buddhism and the Shambhala teachings for 30 years. He was professor of Buddhist Studies at the Naropa Institute for 12 years, co-director of Karmê Chöling Meditation Center for 4 years, and Director of Shambhala International for 5 years. He is a member of the Nalanda Translation Committee, which translates Buddhist texts and liturgies into English. In 1996, he was appointed by Sakyong Mipham Rinpoche to be an acharya (senior teacher) for the Shambhala community, and in 2001, he became the Ashe Acharya, in charge of the International Office of Practice and Education. After living at Karmê Chöling as the Resident Acharya, he now lives in Halifax.
Share this Program: