Being Brave: Shambhala Weekend Retreat
with Acharya Michael Greenleaf and Jeanine Greenleaf
November 23 - 25, 2012
"In a speedy and aggressive culture, we need different principles to live by—bravery and insight. The first moment of bravery is building trust in the mind, which we do in meditation. When we know how to create peace in our own mind, we can transform the world."
—Sakyong Mipham Rinpoche
Come away from the speediness of life for a weekend. This is the perfect time to relax into these beautiful and powerful teachings on basic goodness, and spend a weekend in practice with others. The Being Brave Weekend Retreat is both a practical and rejuvenating retreat to access our inner resources and become more effective and compassionate in our personal, family and work lives.
Registration is 4pm -6pm. Join us for dinner at 6:30 and the program will begin at 7:30 Friday night.
"Transforming our world is about how we live our everyday lives."
—Senior teacher Adam Lobel
Youth Offer: For those who are under the age of 30 and cannot afford our regular rates, we are offering a Youth Special of $195. This price includes tuition, meals and shrineroom floor accommodations.

To receive this special pricing, simply register by phone.

If you are able to pay our regular rates, thank you for helping Karme Choling meet its operational costs for and supporting financial assistance for others.
Prerequisites:
Participants should have attended a Being Brave Retreat or received Shambhala Meditation Instruction.
---
Pricing
Karmê Chöling offers 2 price options for this program.
Please choose the option that works best for you.
Patron Price: $360
This price covers 100% of Karmê Chöling's operational cost for the program and supports financial aid for other participants. By choosing to pay this price, you extend your generosity to Karmê Chöling and the other participants. Thanks to you, we can make more scholarships available and continue to enrich Karmê Chöling.
Base Price: $300
This cost covers 80% of operating costs for the program reflecting Karmê Chöling's commitment to keeping programs affordable. We fundraise to cover the remaining program costs.
Please Note:
Price includes meals but not accommodations.
It is traditional for students to offer a monetary gift to the teacher in appreciation for receiving the teachings, and in recognition of the years of training and understanding the teacher has cultivated. There will be an opportunity to offer a teaching gift at the program.
Scholarship and Financial Aid resources are available to make dharma accessible to people in all circumstances. We offer different ways for overcoming financial obstacles here.
Online registration is not currently open.
---
Teachers
About Acharya Michael Greenleaf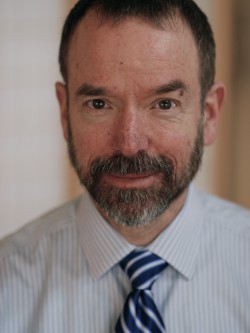 Acharya Michael Greenleaf began his dharma practice as a teenager after meeting a senior student from Chögyam Trungpa Rinpoche's sangha in 1974. He attended the 1978 Shambhala Vajrayana seminary with Trungpa Rinpoche and has twice served as residential staff at Karmê Chöling. For the past several years, he has studied and taught at the Vajrayana Seminaries led by Trungpa Rinpoche's dharma heir, Sakyong Mipham Rinpoche. He is member of the core faculty charged with establishing a cycle of teaching at Karmê Chöling under the name Mukpo Institute.
About Jeanine Greenleaf
Jeanine Greenleaf is a long-time student of both the Vidyadhara, Chögyam Trungpa, and Sakyong Mipham Rinpoche. She has worked closely with both teachers in the arrangement and design of practice and household environments. She manages Samadhi Cushions for Shambhala, a meditation cushion and supply business she started and then gave to Chögyam Trungpa Rinpoche in 1976. She is a graduate of the 1976 Shambhala Vajrayana Seminary and has twice served as long-term residential staff at Karmê Chöling. She is a senior instructor and teacher, with many years of solitary and group retreat experience. She served as a senior meditation instructor for Shambhala Vajrayana Seminaries from 1999-2005.
Share this Program: