Meditation Retreat for Everyday Life
with Acharya Emily Bower
March 8 - 23, 2013
In this two-week retreat (or half-dathün), we will introduce Shambhala Meditation, Sakyong Mipham Rinpoche's new practice of connecting directly with basic goodness as the ground for meditation practice and everyday life. The basic practice of shamatha will be developed over the course of the retreat and the structure of the two weeks will reflect the wisdom of the first two of the Four Dignities.
For beginning as well as advanced practitioners, this program will provide a powerful experience at any age or stage of life. Deepen your meditation practice, as well as fulfill group practice requirements for the Shambhala Buddhist path. The retreat consists of individual meditation instruction, guided meditation, contemplations, and dharma talks, which develop insight and open our hearts. Each day follows a traditional schedule, with periods of sitting and walking meditation, exercises, chants, and a short work session. Functional silence is observed for most of the retreat, and meals are served in contemplative one-bowl style.
Participants are encouraged to attend the entire program. If you can only attend one week, it's preferable if you come to week one, but we do have some participants entering for week two.
Additional aspects of the program include one on one meditation instruction with an experienced meditation instructor, guided sessions of meditation, contemplative meditation and a wonderful festive dinner to celebrate the closing of this powerful program.
This program fulfills the weekthün or half-dathün practice requirement for the Shambhala Buddhist path.
The program begins Friday March 8th at 7:30 pm and ends Saturday March 23 after breakfast.
The following texts are required:
An Introduction to Shambhala Culture
The Shambhala Practice of Dathün: A Month of Meditation
There is a materials fee of $39 to cover the costs of the books. If you have one or both, please contact our Registrar at registration@karmecholing.org or call (802) 633-2384.

There are two required texts, included in the materials fee, for this program, but please also feel free to bring Turning the Mind Into an Ally and Ruling Your World: Ancient Strategies for Modern Life by Sakyong Mipham; and Shambhala: The Sacred Path of the Warrior by Chogyam Trungpa. These books will be referenced in the talks and teachings, but these are not required for the program.
---
Pricing
Karmê Chöling values its commitment to making programs affordable and available to all who wish to study with us. To support this commitment we provide two program price options.
FULL PRICE: $1362
Those who can are encouraged to register using this option.
DISCOUNT PRICE: $970
To encourage all to study, we offer this discounted price to those who cannot afford the full price. Charitable donations provide the funding to make this pricing option available. We thank our donors for their generosity.
Materials Fee: $39
Financial Aid
Karmê Chöling offers interest-free payment plans, scholarships, and other financial assistance.
Please Note:
Price includes meals and basic accommodations on the shrine room floor.
Online registration is not currently open.
---
Teachers
About Acharya Emily Bower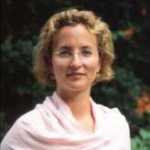 Acharya Emily Bower started practicing in the Shambhala community in 1987, the year that Chögyam Trungpa Rinpoche passed away. She met Sakyong Mipham Rinpoche in 1991 when he came to teach in Berkeley, CA, where she was living at the time. She became his student then and has served as his editor for various projects including his first book, Turning the Mind into an Ally. She has studied kyudo with Kanjuro Shibata Sensei, and she is a lifelong member of the Dorje Kasung. In 1991, she joined the staff of Karmê Chöling, where she lived for three years, and where she had the opportunity to complete the Karma Kagyu ngöndro practices. She currently lives in Boston, MA, and works as a professional book editor with Shambhala Publications. She has been an acharya since 2004.
Share this Program: