Enlightened Society Assembly
with Acharya Arawana Hayashi and Acharya Gaylon Ferguson
February 15 - March 2, 2013
The Enlightened Society Assembly (Sutrayana Assembly) is a Shambhala mahayana program that emphasizes the view of the intrinsic goodness of all beings, practices that rouse bodhichitta and compassionate openness, and confident activity that engages fully in the world. In particular, living up to its name, this Assembly will focus on how we can create enlightened society on the spot, at home, in our city and nation, and wherever we go.
Participants in the Enlightened Society Assembly will receive the lung for the Shambhala Sadhana, a practice written by the Sakyong. This powerful practice will further our understanding of our own and society's inherent goodness and wisdom. In addition participants will have the opportunity to take the two vows that were offered by the Sakyong at the 2012 Lineage Festivals around our mandala, the Enlightened Society Vow and the Shambhala Vow. With the Enlightened Society Vow, we commit to the goodness of others and of society, and with the Shambhala Vow, we commit to our own basic goodness. This assembly will integrate study, practice, contemplation, and community through the teachings of Shambhala Buddhism.
This program is a prerequisite for Warrior Assembly.
Prerequisites:
In order to attend Enlightened Society Assembly, you must apply to and be accepted to the program.
** Please note the Prerequisites have changed**

Students applying to the Enlightened should have completed the following before the program (please note that these are new requirements) :

Shambhala Levels I through V
Everyday Life Series: Meditation, Contentment, Joy, Fearlessness and Wisdom or Sacred Path weekends (not including Golden Key)
Basic Goodness Series (if possible)
Rigden Weekend
One Weekthun
Membership in your local Shambhala Meditation Center/Group


To apply, please visit Shambhala International's Advance Programs Page.
---
Pricing
Karmê Chöling offers 2 price options for this program.
Please choose the option that works best for you.
Patron Price: $1790
This price covers 100% of Karmê Chöling's operational cost for the program and supports financial aid for other participants. By choosing to pay this price, you extend your generosity to Karmê Chöling and the other participants. Thanks to you, we can make more scholarships available and continue to enrich Karmê Chöling.
Base Price: $1395
This cost covers 80% of operating costs for the program reflecting Karmê Chöling's commitment to keeping programs affordable. We fundraise to cover the remaining program costs.
Materials Fee: $132
Please Note:
Price includes meals but not accommodations.
It is traditional for students to offer a monetary gift to the teacher in appreciation for receiving the teachings, and in recognition of the years of training and understanding the teacher has cultivated. There will be an opportunity to offer a teaching gift at the program.
Scholarship and Financial Aid resources are available to make dharma accessible to people in all circumstances. We offer different ways for overcoming financial obstacles here.
Online registration is not currently open.
---
Teachers
About Acharya Arawana Hayashi
Acharya Arawana Hayashi is a dancer, choreographer and meditation teacher, and a student of both Chögyam Trungpa Rinpoche and Sakyong Mipham Rinpoche. She founded the Jo Ha Kyu Performance Group in Boston, and pioneered the Embodied Presence program. Acharya Hayashi teaches meditation programs all over the world, and sits on the faculty at the Presencing Institute in Cambridge, the Authentic Leadership Program at Naropa University, the Shambhala Institute for Authentic Leadership in Halifax, and the Mukpo Institute at Karmê Chöling. She also serves on the Sakyong's Council and is Chair of the Shambhala Arts Council.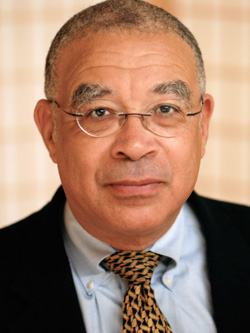 About Acharya Gaylon Ferguson
Gaylon Ferguson has practiced Shambhala Buddhist meditation since 1973 under the guidance of Vidyadhara Chögyam Trungpa Rinpoche and Sakyong Mipham Rinpoche. In 2000, the Sakyong invited him to serve as an acharya or senior teacher. He is Core Faculty at Naropa University. His latest book, Natural Bravery: Fear and Fearlessness as a Direct Path of Awakening, was published in February 2016. An excerpt from his first book, Natural Wakefulness: Discovering the Wisdom We Were Born With, was selected for inclusion in The Best Buddhist Writing 2010.
Share this Program: