Traditional Chinese Qigong: Levels 1 - 2
with Ashe Acharya John Rockwell
November 16 - 18, 2012
This program may be taken on its own or as part of the Mukpo Institute, a three-month residential program.
Students will be introduced to traditional Outer and Inner Qigong from two systems: the Pre-celestial Limitless Gate School (Xiantianwujimen) and the Yiquan School. This is through the lineage handed down by Dr. Eva Wong.
Xiantianwujimen was founded in the Song dynasty (circa 10th to 12th centuries) by Daoist sage Chen Xiyi, who is recognized as "the father of qigong." Eva Wong is the 19th-generation carrier (quanren) of this lineage.
The Yiquan School was founded by Wang Xiangzhai in the early 20th century. Yiquan is best known for its standing qigong postures called Zhangzhuan. One of Master Wang's students was the Luhe Bafa master Sun Di. Ashe Acharya Joh Rockwell has received the transmissions from Dr. Eva Wong.
In Level 1, students will be in instructed in various techniques of outer and inner qigong. Outer qigong is concerned with strengthening the muscular-skeletal system: joints, muscles, tendons, bones, and spinal column. It includes techniques of tendon changing, marrow washing, self-massage, and calisthenics. Inner qigong is concerned with nourishing the internal organs and cultivating qi, or internal energy. Students will learn Chen Xiyi's sleeping and walking qigong and Wang Xiangzhai's standing qigong.
In Level 2, the focus will be on tendon changing and self-massage. The Twelve Devas Tendon-Changing System and the Nine Self-Massage System will be taught in their entirety.
The cultivation of body needs to be balanced by the cultivation of mind. Therefore, Shambhala shamatha meditation will be integrated with qigong practice throughout the program.
The program begins at 7:30pm on November 16 and ends at approximately 6:00pm on November 18.
---
Pricing
Karmê Chöling offers 2 price options for this program.
Please choose the option that works best for you.
Patron Price: $381
This price covers 100% of Karmê Chöling's operational cost for the program and supports financial aid for other participants. By choosing to pay this price, you extend your generosity to Karmê Chöling and the other participants. Thanks to you, we can make more scholarships available and continue to enrich Karmê Chöling.
Base Price: $325
This cost covers 80% of operating costs for the program reflecting Karmê Chöling's commitment to keeping programs affordable. We fundraise to cover the remaining program costs.
Please Note:
Price includes meals but not accommodations.
It is traditional for students to offer a monetary gift to the teacher in appreciation for receiving the teachings, and in recognition of the years of training and understanding the teacher has cultivated. There will be an opportunity to offer a teaching gift at the program.
Scholarship and Financial Aid resources are available to make dharma accessible to people in all circumstances. We offer different ways for overcoming financial obstacles here.
Online registration is not currently open.
---
Teachers
About Ashe Acharya John Rockwell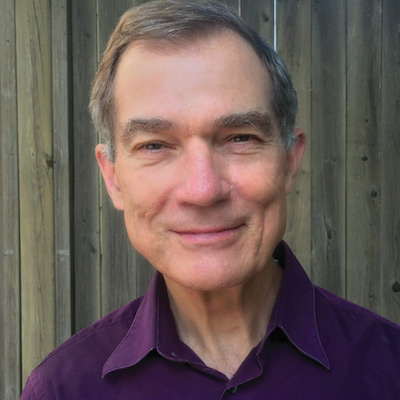 John Rockwell has been a student of Buddhism and the Shambhala teachings for 30 years. He was professor of Buddhist Studies at the Naropa Institute for 12 years, co-director of Karmê Chöling Meditation Center for 4 years, and Director of Shambhala International for 5 years. He is a member of the Nalanda Translation Committee, which translates Buddhist texts and liturgies into English. In 1996, he was appointed by Sakyong Mipham Rinpoche to be an acharya (senior teacher) for the Shambhala community, and in 2001, he became the Ashe Acharya, in charge of the International Office of Practice and Education. After living at Karmê Chöling as the Resident Acharya, he now lives in Halifax.
Share this Program: