The Sacred World of Kyerim
with Acharya Christie Cashman
December 26, 2012 - January 1, 2013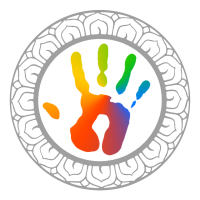 This program is part of one of our family retreats. During this program we have simultaneous retreats for parents, teens, tweens, and children. Learn more
Werma and Scorpion Seal Retreat
This year's Werma and Scorpion Seal intensive will be dedicated to the practice and study of a unique and beautiful text by Sakyong Mipham Rinpoche. It is a practice guide, which assists the student warrior in navigating the journey through generation stage practice, from the initial steps of enlightened imagination into the sacred world of pure vision. While the text itself is only available at Scorpion Seal Assembly, this year's retreat will break ground by offering teachings on this exceptional text to all Scorpion Seal practitioners and Werma practitioners who have attended Rigden Abhisheka.
The program begins at 7:30pm on December 26th. January 1st is a departure day. Those who already have received the reading transmission for this text at a Scorpion Seal Assembly may attend any portion of the retreat. Those Werma practitioners who do not yet have the lung, are requested to attend all five days.
Interviews will still be given along with daily talks by the acharya.
This program counts towards 5 days of required group practice.
The New Years Eve Soirée at Karme Choling will begins at 7pm with potluck hors d'oeuvres and drinks. Participants, KCL staff and local community members can choose to relax in our living room, join the more festive environment in our dining room or dance in the Main Shrine Room. Dancing will begin at 9pm after a Karme Choling Year End Fundraiser. We will welcome the New Year with mediation and contemplation in the Main Shrine Room.
Prerequisites:
Vajrayana practitioners who have attended a Rigden Abhisheka

---
Pricing
Karmê Chöling offers 2 price options for this program.
Please choose the option that works best for you.
Patron Price: $782
This price covers 100% of Karmê Chöling's operational cost for the program and supports financial aid for other participants. By choosing to pay this price, you extend your generosity to Karmê Chöling and the other participants. Thanks to you, we can make more scholarships available and continue to enrich Karmê Chöling.
Base Price: $530
This cost covers 80% of operating costs for the program reflecting Karmê Chöling's commitment to keeping programs affordable. We fundraise to cover the remaining program costs.
Daily Fee: $90
Please Note:
Price includes meals but not accommodations.
It is traditional for students to offer a monetary gift to the teacher in appreciation for receiving the teachings, and in recognition of the years of training and understanding the teacher has cultivated. There will be an opportunity to offer a teaching gift at the program.
Scholarship and Financial Aid resources are available to make dharma accessible to people in all circumstances. We offer different ways for overcoming financial obstacles here.
Online registration is not currently open.
---
Teachers
About Acharya Christie Cashman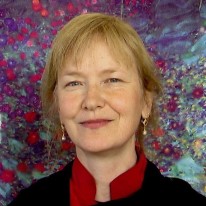 During the 17 years Acharya Cashman resided in Boulder, Colorado, she worked full-time in Trungpa Rinpoche's administration and taught a full range of courses from meditation intensives at Naropa University to Vajrayana sadhana classes. In 1987, when Acharya Cashman moved to Nova Scotia, she spent part of each year in solitary retreat to delve further into the study and practice of the Shambhala terma tradition and vajrayana sadhana practice. She worked in the areas of environmental protection and dispute resolution before serving as Shambhala Training International's Executive Director. She holds the acharya post on the Shambhala Care and Conduct Panel, which works to bring the principles of restorative justice to the Shambhala community and engages in Shambhala and Buddhist curriculum development and the training of teachers.
Share this Program: