Way of Shambhala: Contentment in Everyday Life
with Acharya Michael Greenleaf
October 5 - 8, 2012
This program may be taken on its own or as part of the Mukpo Institute, a three-month residential program.
The Way of Shambhala is a practice and study path that presents the Shambhala Buddhist teachings and explores how we can apply them in everyday life. "Contentment in Everyday Life" introduces the foundational Shambhala and Buddhist teachings, and provide an opportunity to explore these teachings in depth in a meditative environment.
"Suffering is a result of roaming, the urge to keep looking for an external source of happiness. Much of our stress these days is caused by simple lack of contentment."
-Sakyong Mipham Rinpoche
This retreat builds on the discovery of basic goodness and introduces the foundational teachings of Buddhism. By seeing clearly the painful conditions and emotions that keep us trapped in habitual patterns, we can open further to our inherent goodness. This retreat trains us to develop gentleness, precision, appreciation, and steadiness. Practicing these qualities leads to contentment, which helps us extend our mindfulness practice into everyday awake action.
Prerequisites:
Recommended: Completion of Shambhala Training Level II
---
Pricing
Karmê Chöling values its commitment to making programs affordable and available to all who wish to study with us. To support this commitment we provide two program price options.
FULL PRICE: $409
Those who can are encouraged to register using this option.
DISCOUNT PRICE: $325
To encourage all to study, we offer this discounted price to those who cannot afford the full price. Charitable donations provide the funding to make this pricing option available. We thank our donors for their generosity.
Financial Aid
Karmê Chöling offers interest-free payment plans, scholarships, and other financial assistance.
Online registration is not currently open.
---
Teachers
About Acharya Michael Greenleaf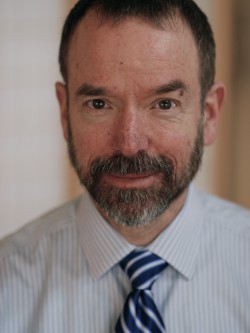 Acharya Michael Greenleaf began his dharma practice as a teenager after meeting a senior student from Chögyam Trungpa Rinpoche's sangha in 1974. He attended the 1978 Shambhala Vajrayana seminary with Trungpa Rinpoche and has twice served as residential staff at Karmê Chöling. For the past several years, he has studied and taught at the Vajrayana Seminaries led by Trungpa Rinpoche's dharma heir, Sakyong Mipham Rinpoche. He is member of the core faculty charged with establishing a cycle of teaching at Karmê Chöling under the name Mukpo Institute.
Share this Program: