Way of Shambhala: Contentment in Everyday Life
with Acharya Michael Greenleaf
October 5 - 8, 2012
This program may be taken on its own or as part of the Mukpo Institute, a three-month residential program.
The Way of Shambhala is a practice and study path that presents the Shambhala Buddhist teachings and explores how we can apply them in everyday life. "Contentment in Everyday Life" introduces the foundational Shambhala and Buddhist teachings, and provide an opportunity to explore these teachings in depth in a meditative environment.
"Suffering is a result of roaming, the urge to keep looking for an external source of happiness. Much of our stress these days is caused by simple lack of contentment."
-Sakyong Mipham Rinpoche
This retreat builds on the discovery of basic goodness and introduces the foundational teachings of Buddhism. By seeing clearly the painful conditions and emotions that keep us trapped in habitual patterns, we can open further to our inherent goodness. This retreat trains us to develop gentleness, precision, appreciation, and steadiness. Practicing these qualities leads to contentment, which helps us extend our mindfulness practice into everyday awake action.
Prerequisites:
Recommended: Completion of Shambhala Training Level II
---
Pricing
Karmê Chöling offers 2 price options for this program.
Please choose the option that works best for you.
Patron Price: $409
This price covers 100% of Karmê Chöling's operational cost for the program and supports financial aid for other participants. By choosing to pay this price, you extend your generosity to Karmê Chöling and the other participants. Thanks to you, we can make more scholarships available and continue to enrich Karmê Chöling.
Base Price: $325
This cost covers 80% of operating costs for the program reflecting Karmê Chöling's commitment to keeping programs affordable. We fundraise to cover the remaining program costs.
Please Note:
Price includes meals but not accommodations.
It is traditional for students to offer a monetary gift to the teacher in appreciation for receiving the teachings, and in recognition of the years of training and understanding the teacher has cultivated. There will be an opportunity to offer a teaching gift at the program.
Scholarship and Financial Aid resources are available to make dharma accessible to people in all circumstances. We offer different ways for overcoming financial obstacles here.
Online registration is not currently open.
---
Teachers
About Acharya Michael Greenleaf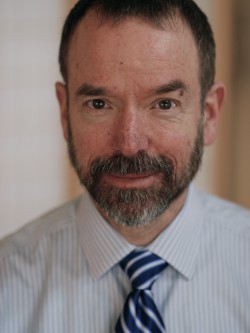 Acharya Michael Greenleaf began his dharma practice as a teenager after meeting a senior student from Chögyam Trungpa Rinpoche's sangha in 1974. He attended the 1978 Shambhala Vajrayana seminary with Trungpa Rinpoche and has twice served as residential staff at Karmê Chöling. For the past several years, he has studied and taught at the Vajrayana Seminaries led by Trungpa Rinpoche's dharma heir, Sakyong Mipham Rinpoche. He is member of the core faculty charged with establishing a cycle of teaching at Karmê Chöling under the name Mukpo Institute.
Share this Program: