Fall Dathün
with Acharya Suzann Duquette and Hope Martin (Oct 21 - 27)
October 12 - November 11, 2012
This program may be taken on its own or as part of the Mukpo Institute, a three-month residential program.
"It feels that my practice has taken on new meaning. After five years of practice, I feel like I'm starting fresh."
-2009 Winter Dathün participant
"I learned that there is a ton to learn."
-2009 Winter Dathün participant
This retreat, open to anyone, is a powerful introduction to and deepening of mindfulness-awareness meditation. The Fall Dathün will focus on developing maitri, or loving-kindness, and basic goodness as powerful and direct ways to make friends with ourselves and accommodate the energies and experiences of our minds, hearts, and lives.
To complement these teachings, the retreat will also offer body disciplines, including warrior exercises (lujong), qigong and Shambhala yoga.
Each day includes periods of sitting and walking meditation, chants, talks, body disciplines, and a short work session. Participants receive individual meditation instruction regularly throughout the retreat. Participants and staff observe the practices of silence and functional speech to support meditation practice. Meals are served oryoki-style, from the Zen monastic tradition of eating as practice.
Participants may attend, at minimum, two weeks of the dathün, either the first two weeks or the second two weeks. If you have not previously attended a dathün or weekthün, please plan to attend, at least, the first and second week of dathün.
If you are attending the first two weeks only, arrival is on October 12 and departure is on October 27.
If you are attending the last two weeks only, arrival is on October 27 and departure is on November 11.
If you have questions about program content or schedule, please contact Kim Robinson at kim@karmecholing.org
Shrine room floor accommodations are included in the dathün price.
---
Pricing
Karmê Chöling offers 2 price options for this program.
Please choose the option that works best for you.
Patron Price: $2234
This price covers 100% of Karmê Chöling's operational cost for the program and supports financial aid for other participants. By choosing to pay this price, you extend your generosity to Karmê Chöling and the other participants. Thanks to you, we can make more scholarships available and continue to enrich Karmê Chöling.
Base Price: $1450
This cost covers 80% of operating costs for the program reflecting Karmê Chöling's commitment to keeping programs affordable. We fundraise to cover the remaining program costs.
Please Note:
Price includes meals and basic accommodations on the shrine room floor.
It is traditional for students to offer a monetary gift to the teacher in appreciation for receiving the teachings, and in recognition of the years of training and understanding the teacher has cultivated. There will be an opportunity to offer a teaching gift at the program.
Scholarship and Financial Aid resources are available to make dharma accessible to people in all circumstances. We offer different ways for overcoming financial obstacles here.
Online registration is not currently open.
---
Teachers
About Acharya Suzann Duquette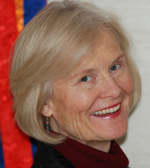 Suzann is an Acharya, a senior teacher and representative of Sakyong Mipham Rinpoche. She has been a student, leader, and teacher in the Shambhala lineage since 1974. A former co-director of Karmê Chöling, Suzann is currently Resident Acharya for the center and a core faculty member of Karmê Chöling's Mukpo Institute. She is also Rupa Acharya. In this position, she is responsible for maintaining and fostering the sacred ceremonial and liturgical forms of Shambhala.

Acharya Duquette teaches widely. She respects the power of embodiment in bringing conceptual learning to manifestation, and emphasizes body awareness and disciplines in all her teaching. The Acharya is a Qigong instructor in the lineage of Eva Wong, a Lujong or Warrior Exercises instructor in the lineage of Khenpo Tsultrim Gyamtso, Rinpoche, and a Mudra Space Awareness teacher in the lineage of Chögyam Trungpa, Rinpoche. She lives with her husband, Jan, in Barnet, where they own a bed and breakfast, Blue Skies Guesthouse.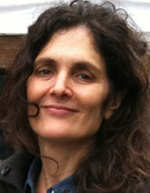 About Hope Martin
Hope Martin has had a lively private practice teaching the Alexander Technique for 30 years, trains Alexander teachers at the American Center for the Alexander Technique and operates Hope Martin Studio in New York City. She is a meditation instructor and a Focusing trainer. Hope is a close student of Pema Chodron and has been her cook and attendant for many years. Her particular passion is in helping her students discover how easeful, upright posture is an expression of their human dignity, confidence, and innate wakefulness.
Share this Program: