Lucid Body/Lucid Heart: An Actors' Exploration of Self and Character
with Fay Simpson and Parlan McGaw
September 6 - 9, 2012
In this three-day intensive Fay Simpson and Parlan McGaw will lead actors within — to the source from which all characters emerge. Simpson's Lucid Body process of chakra exploration and audible exhale along with McGaw's Heart of Acting techniques will help you tap into the energy and wisdom of your body, mind, and heart to access the tools you need to create work that is vibrant, compelling, playful, and powerful.
Each day will begin with meditation practice, providing a soft, open ground for our rigorous acting work. Parlan McGaw will guide you in potent and practical techniques that develop presence, open the heart, connect you with character, and transform stage fright into confidence. Fay Simpson will lead you through active improvisations guided by your archetypes, shadows, and dreams, encouraging all parts of self to come out and play. You will experience an expansion of your physical and emotional being, promoting better living, better acting.
This program is for actors who want to break through to a new level of emotive availability and personal truth. With a deeper connection to your inherent artistic riches, you'll come away from the retreat with a greater ability to get out of your head, take risks, and surprise yourself.
Retreat begins with orientation at 7:30pm, September 6 and ends with lunch, September 9.
---
Pricing
Program Fee: $395
Payment Policies:
Karmê Chöling has updated its payment policies. The new policies apply to all programs that start after January 1, 2019. Please read the payment policies before proceeding with registration.
Financial Aid:
Karmê Chöling offers full-time student discounts, scholarships and other financial aid.
Program Credit:
If using existing program credit to pay for a program, you must pre-register for this program at least two weeks prior to the program start date by calling the front desk (802-633-2384 x-101 or x-103). Program credit may not be used to pay for housing or practice materials and may not be used on or after arrival day.
Online registration is not currently open.
---
Teachers
About Fay Simpson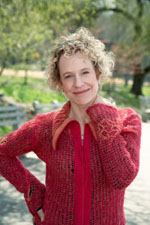 Fay Simpson has been the Artistic Director and cofounder of Impact Theatre since its creation in 1990. As founder of The Lucid Body, (initially developed at the Michael Howard Studios), she currently teaches this technique at the Yale School of Drama, The Studio/NY, and at the Red Bean Studio in midtown Manhattan, as well as workshops in Los Angeles, Paris, and Berlin. Fay coaches privately for stage, TV, and film and has brought the work to theatre companies in New York, London, and Toulouse, France. She is the recipient of the Amy and Eric Berger National Theatre Essay Award for development of her book, The Lucid Body: A Guide for the Physical Actor. This book was hailed by Drama Book Shop as "one of the ten most essential books for the actor." She has a two-year teacher-training program now in place.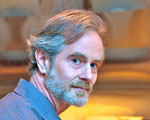 About Parlan McGaw
Parlan McGaw has been helping actors connect with the core of their talent since 2005, when he codirected the first of two weeklong retreats with master acting teacher Michael Howard here at Karme Choling. He has since developed a program called Heart of Acting and has taught its methods to actors at Villanova University, the Michael Chekhov Acting Studio, the Interdependence Project, Shantigar Foundation, and the Michael Howard Studios in New York. A meditation instructor in the Shambhala tradition, Parlan has acted with the New York Shakespeare Festival, the Old Globe Theatre, Virginia Stage Company, and other theatres in New York and regionally, and he made his film debut in Todd Haynes's Poison.
Share this Program: