Summer Arts Dathün
with Lance Brunner
June 29 - July 29, 2012
Dathün (Tibetan for "month session") is a one-month group meditation retreat, which is one of the most important training programs in the Shambhala Buddhist tradition. The program is open to anyone and is a very powerful introduction to and deepening of mindfulness-awareness meditation. The core daily practice of a dathün consists of alternating periods of sitting and walking meditation with time for talks, study, and a short work period.
Some dathüns have a theme associated with them that allows one to connect mindfulness and awareness practice to other forms or activities. These activities may be seen as enriching or extending the basic mindfulness/awareness practice, not substituting for it or taking away from it. Within the context of the dathün practice, the theme of contemplative arts allows for an exploration of how working intensely with the mind/body unity can become the ground of discovering elegance and leading a more artful life.
This particular dathün is not meant solely for practicing or aspiring artists, nor is it meant to substitute for parts of the formal Shambhala Art program, which is taught separately by teachers authorized by that program. Exercises and activities involving contemplative arts will be incorporated into the schedule on a limited basis to explore how meditation practice can be extended into our daily lives, whether we are making a cup of tea, having a conversation, painting on canvas, or writing a poem or novel. Whether or not we are practicing artists, when we wake up, we can all lead our life as a work of art. Dathün provides a powerful way of realizing and manifesting this.
Silence and functional speech are observed. Meals are served oryoki-style, from the Zen monastic tradition. Each participant will regularly receive individual meditation instruction.
Participants may attend at minimum one week of the Dathün, called a weekthün. If you have not previously attended a Dathün or Weekthün, you must attend the first or second week of Dathün.
This Dathün fulfills the practice requirement for the Shambhala Buddhist path.
Shrine room floor accommodations are included in the Dathün price.
---
Pricing
Karmê Chöling values its commitment to making programs affordable and available to all who wish to study with us. To support this commitment we provide two program price options.
FULL PRICE: $2234
This is the actual price of the program.
DISCOUNT PRICE: $1450
We offer this discounted price to those who cannot afford the full price of the program. This price is made possible through the generosity of Karmê Chöling and our donors
Payment Policies:
Karmê Chöling has updated its payment policies. The new policies apply to all programs that start after January 1, 2019. Please read the payment policies before proceeding with registration.
Financial Aid:
Karmê Chöling offers full-time student discounts, scholarships and other financial aid.
Program Credit:
If using existing program credit to pay for a program, you must pre-register for this program at least two weeks prior to the program start date by calling the front desk (802-633-2384 x3000). Program credit may not be used to pay for housing or practice materials and may not be used on or after arrival day.
Please Note:
Price includes meals and basic accommodations on the shrine room floor.
Online registration is not currently open.
---
Teachers
About Lance Brunner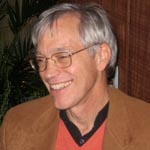 Lance Brunner is an experienced teacher in the Shambhala-Buddhist tradition, having directed Shambhala Training and contemplative arts programs and retreats for over twenty-five years in a variety of settings on five continents, including leading six "Summer Arts Dathüns" at Karme Choling. He served as co-chair of the Advisory Board for the Shambhala Path of Social Engagement and was a member of the International Shambhala Art Council. He combines his interests in the arts, meditation, and action in the world through his consulting and facilitation, having worked with health professionals, businesses, leadership organizations, and within prisons. A Kellogg National Fellow (1985-88) and the founding Director of the Commonwealth Fellowship Program for community leaders in Appalachia (1990-96), he has been a professor of music history at the University of Kentucky since 1976.
Share this Program: