Tools for Living: Meditation
with Cara Thornley and Allan Graves
February 25
Learn mindfulness meditation, a simple technique for training the mind's alertness and presence to bring flexibility and poise into daily life situations in the home or workplace. Whether dealing with distractedness, busyness, information overload, or other stressful situations, mindfulness allows us to appreciate the challenges of life and respond with confidence.
In this interactive workshop you will learn to:
Practice mindfulness meditation
Communicate mindfully with others
Work through fear to respond with fearlessness
Open to creative solutions
The program will begin at 10:30am and end at 4pm.
---
Pricing
Program Fee: $50
Financial Aid
Karmê Chöling offers interest-free payment plans, scholarships, and other financial assistance.
Online registration is not currently open.
---
Teachers
About Cara Thornley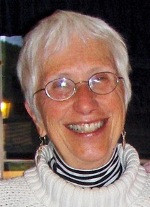 Cara Thornley, a teacher in the Shambala tradition, has led the spring dathuns at Karmê Chöling for the past 4 years. She also teaches classes in the Way of Shambhala curriculum at Karmê Chöling, other Shambhala Centers in the Northeast and in the Southeast where she was director of the Atlanta Shambhala Center during its expansion project. In 2005 she moved to Karme Choling Meditation Center where she served as Director of Programs and then Director of Practice and Education. She left Karme Choling to work at the three year retreat center at Gampo Abbey from 2008 through December 2010

She has been a resident of St. Johnsbury since 2010. She currently works as an editor, writer, photographer, and at the Community Restorative Justice Center. She is the Regional Correspondent for the Shambhala Times Community Newsletter.

She has been practicing meditation for a long time.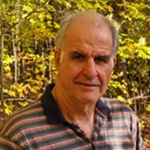 About Allan Graves
A professional bridge player since age 16, Allan plays tournament bridge and teaches on the web.
He also has a degree in education and has worked in counseling.
Now a resident of St. Johnsbury, he originally came to the Northeast Kingdom from Vancouver, BC, because of his interest in Karme Choling.
Allan has practiced meditation since 1980.
Share this Program: