Scorpion Seal Assembly: Year Four
with Sakyong Mipham Rinpoche and Ashe Acharya John Rockwell
May 28 - June 8, 2012
For Students who have completed Scorpion Seal Assemblies Years 1, 2 and 3.
The Sakyong will lead Scorpion Seal Assembly Year 4 May 28 - June 8, 2012. The prerequisites for this assembly are attendance of Scorpion Seal Assemblies Years 1, 2 and 3, and completion of all practice requirements from those programs. Questions regarding practice requirements should be directed to the Shambhala Office of Practice and Education at 902.425.4275.

---
Pricing
Karmê Chöling values its commitment to making programs affordable and available to all who wish to study with us. To support this commitment we provide two program price options.
FULL PRICE: $1498
Those who can are encouraged to register using this option.
DISCOUNT PRICE: $1190
To encourage all to study, we offer this discounted price to those who cannot afford the full price. Charitable donations provide the funding to make this pricing option available. We thank our donors for their generosity.
Financial Aid
Karmê Chöling offers interest-free payment plans, scholarships, and other financial assistance.
Online registration is not currently open.
---
Teachers
About Sakyong Mipham Rinpoche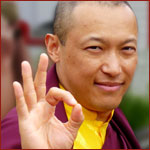 Sakyong Mipham Rinpoche is the head of the Shambhala lineage. An incarnation of Mipham the Great, he is the dharma heir and son of Chogyam Trungpa Rinpoche, Shambhala Mountain Center's founder. Sakyong Mipham is the spiritual director of Shambhala, a global network of meditation and retreat centers, and the author of the national bestseller Turning the Mind into an Ally, as well as Ruling Your World, Running with the Mind of Meditation and The Shambhala Principle. His background embraces both Eastern and Western cultures. Born in Bodhgaya, India, the site of the Buddha's enlightenment, he grew up in Boulder, Colorado, and received his spiritual training from his father and other distinguished lamas. In addition to Shambhala, the Sakyong also holds the Kagyu and Nyingma lineages of Tibetan Buddhism. An avid poet, artist and athlete, he travels extensively teaching throughout the world.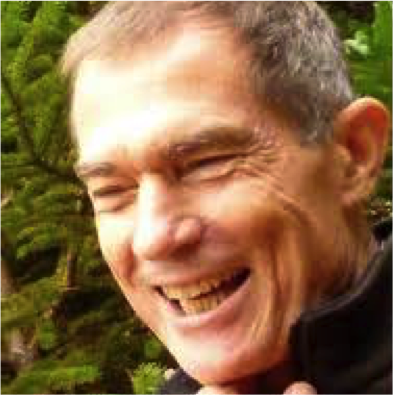 About Ashe Acharya John Rockwell
Ashe Acharya John Rockwell has been a student, teacher, and leader on the Shambhala Buddhist path for over 40 years, under the guidance of Chögyam Trungpa Rinpoche and Sakyong Mipham Rinpoche. His inspiration is to open the heart and senses through meditation and find innate awareness within everyday life, the natural world, and the challenges of awakening society. He teaches Daoist qigong as taught by Eva Wong to uncover the natural unity of body, energy, and awareness. He lives in Halifax, Nova Scotia with his wife, Rhiannon Wells, and travels internationally to teach.
Share this Program: