Scorpion Seal Assembly: Year Four
with Sakyong Mipham Rinpoche and Ashe Acharya John Rockwell
May 28 - June 8, 2012
For Students who have completed Scorpion Seal Assemblies Years 1, 2 and 3.
The Sakyong will lead Scorpion Seal Assembly Year 4 May 28 - June 8, 2012. The prerequisites for this assembly are attendance of Scorpion Seal Assemblies Years 1, 2 and 3, and completion of all practice requirements from those programs. Questions regarding practice requirements should be directed to the Shambhala Office of Practice and Education at 902.425.4275.

---
Pricing
Karmê Chöling offers 2 price options for this program.
Please choose the option that works best for you.
Patron Price: $1498
This price covers 100% of Karmê Chöling's operational cost for the program and supports financial aid for other participants. By choosing to pay this price, you extend your generosity to Karmê Chöling and the other participants. Thanks to you, we can make more scholarships available and continue to enrich Karmê Chöling.
Base Price: $1190
This cost covers 80% of operating costs for the program reflecting Karmê Chöling's commitment to keeping programs affordable. We fundraise to cover the remaining program costs.
Please Note:
Price includes meals but not accommodations.
It is traditional for students to offer a monetary gift to the teacher in appreciation for receiving the teachings, and in recognition of the years of training and understanding the teacher has cultivated. There will be an opportunity to offer a teaching gift at the program.
Scholarship and Financial Aid resources are available to make dharma accessible to people in all circumstances. We offer different ways for overcoming financial obstacles here.
Online registration is not currently open.
---
Teachers
About Sakyong Mipham Rinpoche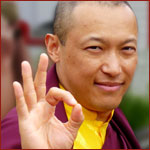 Sakyong Mipham Rinpoche is the head of the Shambhala lineage. An incarnation of Mipham the Great, he is the dharma heir and son of Chogyam Trungpa Rinpoche, Shambhala Mountain Center's founder. Sakyong Mipham is the spiritual director of Shambhala, a global network of meditation and retreat centers, and the author of the national bestseller Turning the Mind into an Ally, as well as Ruling Your World, Running with the Mind of Meditation and The Shambhala Principle. His background embraces both Eastern and Western cultures. Born in Bodhgaya, India, the site of the Buddha's enlightenment, he grew up in Boulder, Colorado, and received his spiritual training from his father and other distinguished lamas. In addition to Shambhala, the Sakyong also holds the Kagyu and Nyingma lineages of Tibetan Buddhism. An avid poet, artist and athlete, he travels extensively teaching throughout the world.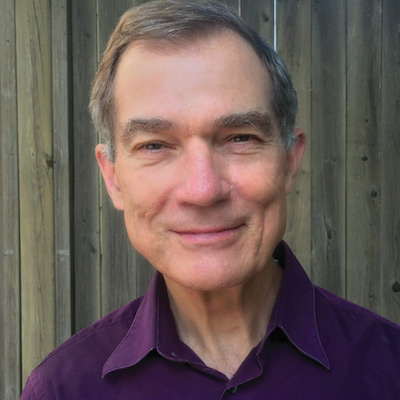 About Ashe Acharya John Rockwell
John Rockwell has been a student of Buddhism and the Shambhala teachings for 30 years. He was professor of Buddhist Studies at the Naropa Institute for 12 years, co-director of Karmê Chöling Meditation Center for 4 years, and Director of Shambhala International for 5 years. He is a member of the Nalanda Translation Committee, which translates Buddhist texts and liturgies into English. In 1996, he was appointed by Sakyong Mipham Rinpoche to be an acharya (senior teacher) for the Shambhala community, and in 2001, he became the Ashe Acharya, in charge of the International Office of Practice and Education. After living at Karmê Chöling as the Resident Acharya, he now lives in Halifax.
Share this Program: