Shambhala Vajrayana Seminary
with Sakyong Mipham Rinpoche, Acharya Christie Cashman and Acharya Gaylon Ferguson
June 26 - July 18, 2011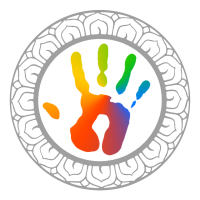 This program is part of one of our family retreats. During this program we have simultaneous retreats for parents, teens, tweens, and children. Learn more
The Shambhala Vajrayana Seminary introduces the student into the vajrayana teachings and practices of our Shambhala and Buddhist lineages. During this program, students will receive authorization and training in the Shambhala ngöndro practices under Sakyong Mipham Rinpoche's personal guidance. In applying for Vajrayana Seminary, students are requesting to be accepted as his vajrayana students. Thus, attendance in this program requires a personal connection and commitment to Sakyong Mipham Rinpoche, the teachings of the Vidyadhara, Chögyam Trungpa Rinpoche, and the Shambhala Buddhist mandala.
How to Apply
The application process for Vajrayana Seminary is managed by Shambhala International. Applications are reviewed by the Seminary application review committee, under the direction of Sakyong Mipham Rinpoche. Acceptance is determined based on the student's level of preparation and understanding of basic dharmic principles, and their readiness to undertake the further commitment inherent in becoming a vajrayana student.
Applications for this year's Vajrayana Seminary can be filled out online at Shambhala International. Applications will be reviewed only after all parts of the application have been received:
The completed application form.
At least two completed recommendation forms (submitted separately from the application) from the following people:

Your meditation instructor
The Director, Head of Practice, or Head of Study from your local Shambhala center or a Shambhala acharya.

A $25 US application fee (Can be paid online with Visa or Master Card)
The program fee includes an honorarium for the Sakyong and for the teaching faculty. You will have an opportunity to make a lineage offering called a tangra, at the end of the program. You will also have an opportunity to make a gift to the lead acharyas at the end of the program.
Materials fee for this program is $307.
Scholarship application deadline is May 26th. Please apply on our web site.
The program begins on the evening on June 26. July 18 is a travel day.
Prerequisites:
Students applying to Vajrayana Seminary will need to have completed the following in advance of the program:
Shambhala Sutrayana Seminary (or the hinayana and mahayana sections of the former Vajradhatu Seminary) and its pre-requisites.
Refuge and bodhisattva vows, which are required before receiving vajrayana transmission.
Warrior Assembly
A 3-5 day solitary shamatha-vipashyana retreat
Membership in your local Shambhala Meditation center/group or a Shambhala International membership if you live in a remote area where center membership is not possible. Students who don't live near a center can become a member of Shambhala by contacting Adrienne Gauthier at ace17@cox.net
---
Pricing
Karmê Chöling values its commitment to making programs affordable and available to all who wish to study with us. To support this commitment we provide two program price options.
FULL PRICE: $2822
This is the actual price of the program.
DISCOUNT PRICE: $2234
We offer this discounted price to those who cannot afford the full price of the program. This price is made possible through the generosity of Karmê Chöling and our donors
Materials Fee: $307
Payment Policies:
Karmê Chöling has updated its payment policies. The new policies apply to all programs that start after January 1, 2019. Please read the payment policies before proceeding with registration.
Financial Aid:
Karmê Chöling offers full-time student discounts, scholarships and other financial aid.
Program Credit:
If using existing program credit to pay for a program, you must pre-register for this program at least two weeks prior to the program start date by calling the front desk (802-633-2384 x-101 or x-103). Program credit may not be used to pay for housing or practice materials and may not be used on or after arrival day.
Online registration is not currently open.
---
Teachers
About Sakyong Mipham Rinpoche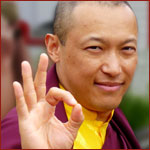 Sakyong Mipham Rinpoche is the head of the Shambhala lineage. An incarnation of Mipham the Great, he is the dharma heir and son of Chogyam Trungpa Rinpoche, Shambhala Mountain Center's founder. Sakyong Mipham is the spiritual director of Shambhala, a global network of meditation and retreat centers, and the author of the national bestseller Turning the Mind into an Ally, as well as Ruling Your World, Running with the Mind of Meditation and The Shambhala Principle. His background embraces both Eastern and Western cultures. Born in Bodhgaya, India, the site of the Buddha's enlightenment, he grew up in Boulder, Colorado, and received his spiritual training from his father and other distinguished lamas. In addition to Shambhala, the Sakyong also holds the Kagyu and Nyingma lineages of Tibetan Buddhism. An avid poet, artist and athlete, he travels extensively teaching throughout the world.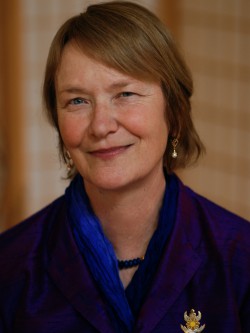 About Acharya Christie Cashman
Acharya Christie Cashman first studied the dharma with Suzuki Roshi at age 18, while attending the University of California at Berkeley. Then, in 1971 she entered the Shambhala Buddhist path with Trungpa Rinpoche in Boulder, Colorado. For the first two years in Boulder, Christie lived in a little downstairs room in Trunga Rinpoche's house. He encouraged her to put away the guitar, practice meditation three hours a day, and enter long solitary retreats. Her life began to revolve around the retreats and intensive study of Buddhism. Along with many other students, she began to teach a full range of courses-from introductory meditation intensives at Naropa University to Vajrayana sadhana classes. For many years beginning in 1973, she attended and taught at the annual three-month seminaries and worked closely during that time with Rinpoche on teaching methods, course curriculum and implementation. During the 17 years Christie resided in Boulder, she worked full-time in Trungpa Rinpoche's international administration.

In 1987, when Christie moved to Nova Scotia, she spent a good part of each year in solitary retreat to delve further into the Shambhala terma tradition and vajrayana practice. During this time, she worked in the areas of environmental protection and dispute resolution before serving as the Shambhala Training International Executive Director. In 1999, Sakyong Mipham Rinpoche appointed Christie as an acharya, thus beginning a life of traveling and teaching. Her focus is on the vajrayana teachings and she is chaperone to the Sakyong's core text on visualization practice, which enriches and eases the journey from dualistic perception to pure appearance. As a Werma Acharya, Christie leads Scorpion Seal Assemblies. Christie and her husband live in Halifax, Nova Scotia.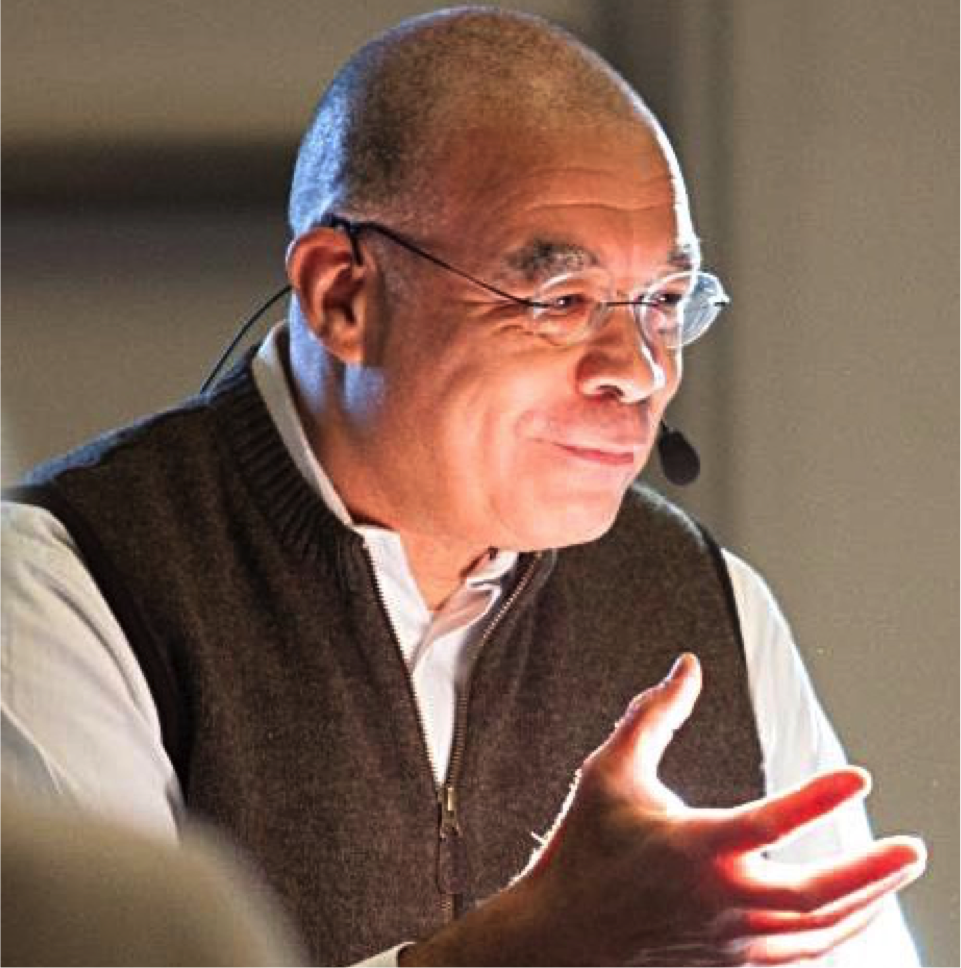 About Acharya Gaylon Ferguson
Gaylon Ferguson has practiced Shambhala Buddhist meditation since 1973 under the guidance of Vidyadhara Chögyam Trungpa Rinpoche and Sakyong Mipham Rinpoche. In 2000, the Sakyong invited him to serve as an acharya or senior teacher. He is Core Faculty at Naropa University. His latest book, Natural Bravery: Fear and Fearlessness as a Direct Path of Awakening, was published in February 2016. An excerpt from his first book, Natural Wakefulness: Discovering the Wisdom We Were Born With, was selected for inclusion in The Best Buddhist Writing 2010.
Share this Program: