Way of Shambhala: Rigden Weekend
with Acharya Suzann Duquette
March 30 - April 1, 2012
This program may be taken on its own or as part of the Mukpo Institute, a three-month residential program.
The contentment, joy, fearlessness, and wisdom of The Way of Shambhala culminates in unconditional confidence. This weekend workshop, led by a master teacher in the Shambhala tradition, introduces the teachings of enlightened leadership. With the great problems now facing human society, it seems increasingly important to find simple ways to bring compassionate and strong leadership to the world, even in small ways. This weekend emphasizes genuine confidence and steadfastness in facing the worlds challenges.
Prerequisites:
Entire Way of Shambhala program or Shambhala Training: Outrageous and Inscrutable
---
Pricing
Karmê Chöling offers 2 price options for this program.
Please choose the option that works best for you.
Patron Price: $356
This price covers 100% of Karmê Chöling's operational cost for the program. If you are able to pay the full price, please consider doing so as it will allow us to offer financial assistance to participants who truly cannot otherwise afford to attend.
Base Price: $300
This cost covers 80% of operating costs for the program reflecting Karmê Chöling's commitment to keeping programs affordable. We fundraise to cover the remaining program costs.
Text Fee: $19
Please Note:
Price includes meals but not accommodations.
It is traditional for students to offer a monetary gift to the teacher in appreciation for receiving the teachings, and in recognition of the years of training and understanding the teacher has cultivated. There will be an opportunity to offer a teaching gift at the program.
Scholarship and Financial Aid resources are available to make dharma accessible to people in all circumstances. We offer different ways for overcoming financial obstacles here.
Online registration is not currently open.
---
Teachers
About Acharya Suzann Duquette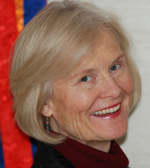 Suzann is an Acharya, a senior teacher and representative of Sakyong Mipham Rinpoche. She has been a student, leader, and teacher in the Shambhala lineage since 1974. A former co-director of Karmê Chöling, Suzann is currently Resident Acharya for the center and a core faculty member of Karmê Chöling's Mukpo Institute. She is also Rupa Acharya. In this position, she is responsible for maintaining and fostering the sacred ceremonial and liturgical forms of Shambhala.

Acharya Duquette teaches widely. She respects the power of embodiment in bringing conceptual learning to manifestation, and emphasizes body awareness and disciplines in all her teaching. The Acharya is a Qigong instructor in the lineage of Eva Wong, a Lujong or Warrior Exercises instructor in the lineage of Khenpo Tsultrim Gyamtso, Rinpoche, and a Mudra Space Awareness teacher in the lineage of Chögyam Trungpa, Rinpoche. She lives with her husband, Jan, in Barnet, where they own a bed and breakfast, Blue Skies Guesthouse.
Share this Program: