HYBRID: Yeshe Tsögyal and the Feminine Principle: Online Three-Month Study Cycle
with Judith Simmer-Brown, Bill Brauer, Donna Williams and Ella Reznikova
September 25, 2021 - January 15, 2022
---
Additional Vajrayana Programs taught by Acharya Richard John & Acharya Eric Spiegel
Additional Teachers: Alex Vlasic, Pablo Coddou, Marian English
---
Yeshe Tsogyal is the most important woman in Tibetan history, long considered the Mother of all Tibetan Buddhist practitioners, supplicated for her blessings. As queen of the 8th century emperor Trisong Detsen, she became one of the principal disciples of her teacher Guru Rinpoche, and after attaining enlightenment became a renowned teacher. She is said to have blessed sacred places throughout Tibet, recording and encoding the precious teachings of Guru Rinpoche. Together they hid these treasure teachings (terma) throughout the Tibetan landscape.
As a "sky-dancer" dakini, Yeshe Tsogyal became the human representation of the esoteric wisdom dimensions of our personal meditation practice—the realization of luminous emptiness (shunyata) and freedom in the midst of chaos, emotional turmoil, and bewilderment. As a visionary being, she is said to guard the inner gates of wisdom for every practitioner, and with her blessing it is possible to very simply and directly awaken to the profound nature of reality. That is the focus of this cycle of teachings.
Yeshe Tsogyal is known for representing this "feminine principle" woven throughout Tibetan Buddhist teachings. As the Vidyadhara Chögyam Trungpa Rinpoche explained:
Shunyata, which is emptiness or openness, is also described in terms of the feminine principle—as the consort of all the buddhas. Prajna, or discriminating awareness, is described in terms of the feminine principle too—as the mother of all the buddhas, she who gives birth to the very idea of enlightenment. This very notion of enlightenment was started by her, by prajna. But she who made the buddhas speak, communicate, is shunyata. This is because with shunyata there is a lot of room, openness, groundlessness. Therefore there is no fear of communicating with students, just as Buddha communicated with his disciples. In the situation of groundlessness, no one is standing on any ground, so communication can take place quite freely.

This practice/study cycle draws from layers of the Tibetan tradition's feminine principle teachings from the Mahayana and Vajrayana. Each layer points to diverse ways we can experience the gates of wisdom opening in our practice through supplication of the feminine. Through opening to the sacred biographies (namthar) of Yeshe Tsogyal's life to practicing the sadhanas of the dakinis Kurukulla and White Tara, we will evoke the ways female teachers and deities can transmit nonconceptual awakening in a fresh, experiential, and embodied way. Through the meditation instructions of Yeshe Tsogyal and the transmissions of the Vidyadhara, we learn how awakening arises from formless awareness. And through the rich dakini lore of the oral tradition and Mahamudra practice, we can very simply taste that awakening ourselves.
All Programs are available as online or on-land hybrid programs:
Yeshe Tsogyal and the Feminine Principle: Buddhist and Shambhalian Perspectives
Sept 25th – 26th, 2021
Acharya Judith Simmer-Brown and Alex Vlasic teaching
This weekend will explore Yeshe Tsogyal as a female exemplar, enlightened teacher, and fierce protector for all dharma practitioners. The weekend will include dharma talks, ritual practices, stories, and discussions about the importance of Yeshe Tsogyal.

Book Group: Lady of the Lotus-Born: The Life and Enlightenment of Yeshe Tsogyal
Sept 27th – Oct 25th, 2021
Donna Williams teaching
An in-depth discussion of the most recent translation of the riveting biography of Yeshe Tsogyal, "The Lute Song of the Gandharvas" that depicts her journey to enlightenment, her remarkable accomplishments, and her compassionate activity.

Unwavering Compassion: A White Tara Retreat with Mahayana and Vajrayana Sadhanas
Oct 30th – 31st, 2021
Judith Simmer-Brown and Marian English teaching
This retreat has two parallel tracks, one focusing on the White Tara Sadhana composed by Sakyong Mipham Rinpoche and another with A Very Condensed Daily Practice of White Tara composed by Jamyang Khyentse Wangpo, as given by the Vidyadhara.

Evening Talk & Celebration: The Great Protector Ekajati
DATE CHANGE: Tuesday Nov30th, 2021 at 7:30pm EST
Judith Simmer-Brown teaching
A celebration of the unveiling of the new thangka of the protector of Karma Choling, Ekajati, who is also a protector of treasure (terma) teachings.

Book Study Group: Vidyadhara, Feminine Principle and Evam
Nov 15th – Dec 13th, 2021
Shashtri Bill Brauer and Ella Reznikova teaching
Study of these teachings from the 1970s in Barnet Town Hall, will be accompanied by archival videos of the original teachings.

Weekthun: Meeting the Great Queen, Our Own Innate Wisdom
Jan 7th – 15th, 2022
Acharya Judith Simmer-Brown teaching
This weekthun is based on the lore of dakini stories, and will have a Mahamudra track for tantrikas, and a non-tantrika track for mindfulness-awareness practice.
Additional Vajrayana Programs
For authorized students: Additional fees apply. Those registered for the full series will receive a tuition discount.
Week-long Retreat: Padmadakini Kurukulla Retreat
Nov 5th – 12th, 2021
Acharya Eric Spiegal teaching
This retreat will be a hybrid in-person/online practice intensive. Although there will be some teaching, the emphasis will be on engaging with Padmadakini through practice and offerings, including daily outdoor lhasangs in the meadow for in-person sangha. You may attend the full week of practice or just the opening weekend, Nov. 5 - 7th.

Weekend Program: The Trekchö Instructions of Yeshe Tsogyal
Dec 10th – 12th, 2021
Acharya Richard John teaching
This retreat will be very practice-oriented. The discipline will emphasize silence, but will include time for commentary and discussion.
---
All Programs are available as online or on-land hybrid programs. On land participation is available for weekend and week-long retreats. You may register for the full series of classes and attend select retreats on land OR attend all retreats online.
Registration Details
Registering at the link below enrolls you in ALL of the first six programs listed above. Participants who join programs in person, will need to pay an additional on-land differential fee that varies depending on the lengh and complexity of each program. The fee covers all meals and general land use at KCL. It does not cover accommodations. You will receive details of the individual programs about a month before the start date. Please contact our front desk at info@karmecholing.org if you plan to attend one or more of the above programs in person.
---
Pricing
Karmê Chöling values its commitment to making programs affordable and available to all who wish to study with us. To support this commitment we provide two program price options.
FULL PRICE: $1010
This is the actual price of the program.
DISCOUNT PRICE: $750
We offer this discounted price to those who cannot afford the full price of the program. This price is made possible through the generosity of Karmê Chöling and our donors
Please Note:
Price does not include accommodations, which will be added during the registration process.
Payment Policies:
Karmê Chöling has updated its payment policies. The new policies apply to all programs that start after January 1, 2019. Please read the payment policies before proceeding with registration.
Financial Aid:
Karmê Chöling offers full-time student discounts, scholarships and other financial aid.
Program Credit:
If using existing program credit to pay for a program, you must pre-register for this program at least two weeks prior to the program start date by calling the front desk (802-633-2384 x3000). Program credit may not be used to pay for housing or practice materials and may not be used on or after arrival day.
Online registration is not currently open.
---
Teachers
About Judith Simmer-Brown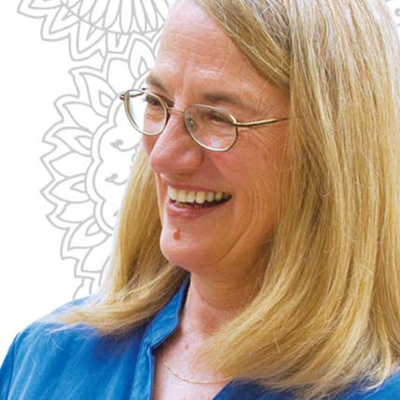 Acharya Judith Simmer-Brown, recently retired as Distinguished Professor of Contemplative and Religious Studies at Naropa University, where she was a Founding Faculty. She is an Acharya (senior dharma teacher) in Shambhala International, and teaches meditation widely. She is author of Dakini's Warm Breath: The Feminine Principle in Tibetan Buddhism (Shambhala) and editor, with Fran Grace, of Meditation and the Classroom: Contemplative Pedagogy for Religious Studies (SUNY).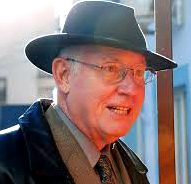 About Bill Brauer
Bill Brauer has been a member of the Shambhala community for 50 years and was once the Executive Director of Karmê Chöling. He has taught extensively on Shambhala Buddhism throughout North America and Eastern Europe and continues to offer classes, seminars, and retreats at Karmê Chöling.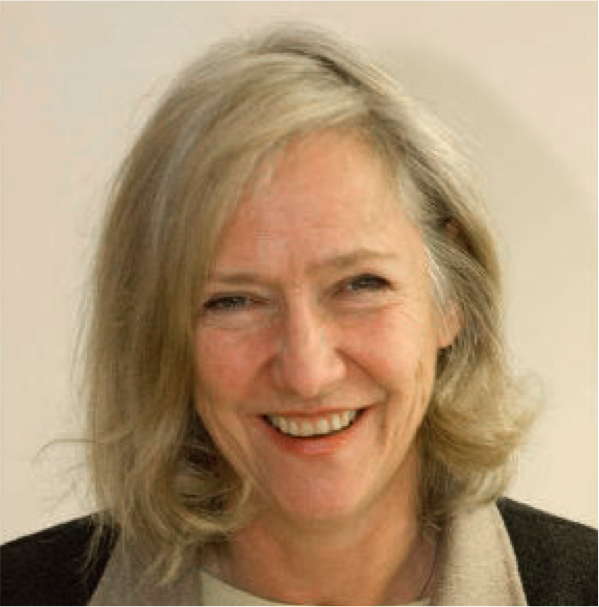 About Donna Williams
Donna Williams has taught Shambhala Training Levels for the past 35 years both in the US and in Chile and is involved in teaching Contemplative Ecology and practicing plant-based textile arts. She lives in Vermont where she gardens, growing dye plants, apples, raspberries and tends plants and shrubs in Karmê Chöling's flower beds.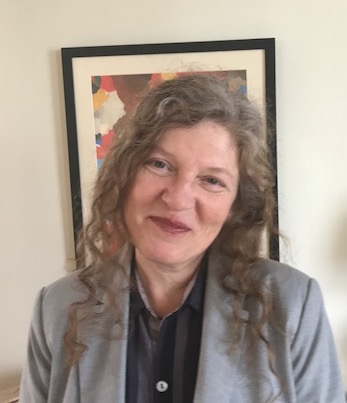 About Ella Reznikova
Ella Reznikova, originally from Ukraine, is a teacher in the Shambaha Tradition, a conflict mediator, a translator, and the Scholarship Manager at Karmê Chöling Shambhala Meditation Center.
Share this Program: